Pugz Shoes
A Better Way To Keep Your Dog Warm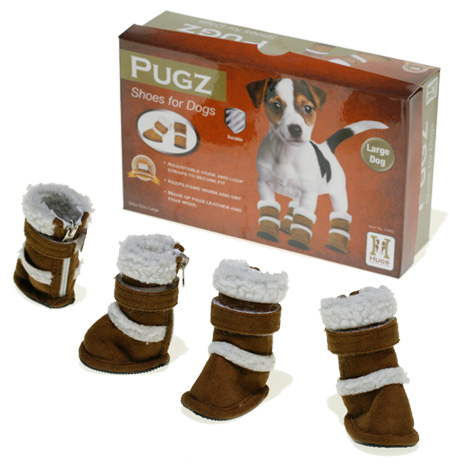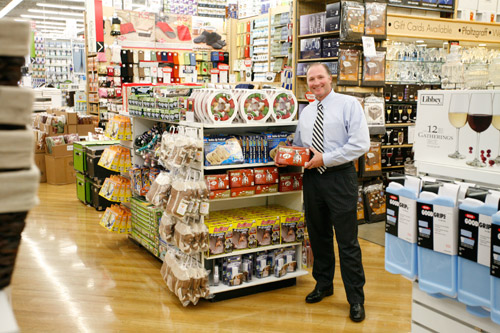 The Problem:
Dogs need to go outside, in every season and every kind of weather. But when it's cold and there is snow or ice on the ground, the paws of dogs that are used to soft carpeting can easily become injured or frostbitten.
Davison's Better Way:
We developed Pugz Shoes for a client who wanted to provide warmth and protection in harsh conditions for their dog. The comfortable (and fashionable!) boots enable dogs that live indoors to be taken outside without fear of their paws being injured or frostbitten. Made of breathable faux leather and faux wool, the booties protect a dog's paws while keeping them warm, clean and dry. Cushioned by the soft, durable fabric, dog claws will no longer scratch hardwood floors when worn inside. Each shoe has an adjustable hook-and-loop strap to ensure a secure fit. These are available in small, medium and large.
Featured in the following stores:





Walmart
SkyMall
Amazon.com
Sears
Buy.com
Brookstone
Meijer
Wayfair
Able and Active
CSN stores
Baxter Boo
Pet Supply Showroom
Whole Life Pampering Solutions
TEAM Pet Supply
Shoe Buy
Southpaw Pet Supply
Lloyd's Choice Pet Supplies
Active Dog Toys
All for Puppies
Four Paw Action
Blueify
Thrifty Pet Supply
Pup R Wear
Plentiful Pet
Bed Bath & Beyond (test marketing in selected stores)
The Pet Center
Pet Food Direct
Bargain Buy Pet Supply
Peppy Pet
Debnroo
Digital Gift Store
123 Greetings
Spoiled Pet World
Home Garden Pets
Camping World
PHT Pet Supply
Four Paw Action
eCrater
Hillrise Farm
PetShopUSA.com
Hugs Pet Products
LOVADOG
Groomer's Choice
Camping Gear Outlet
AmazeYourPet.com
Buddy Pet Products
Pets Head to Tail
National Pet Pharmacy
Other Davison designed Hugs Pet products:
The client has made a profit on this product. A typical project does not get a royalty agreement, sell in stores or generate a profit.