Hydro Bone
A Better Way to Refresh Your Pet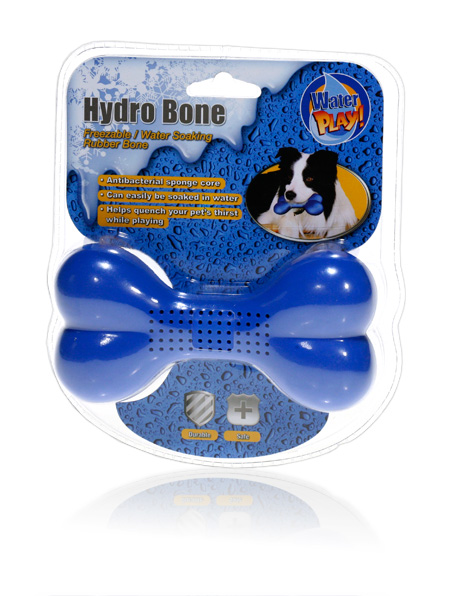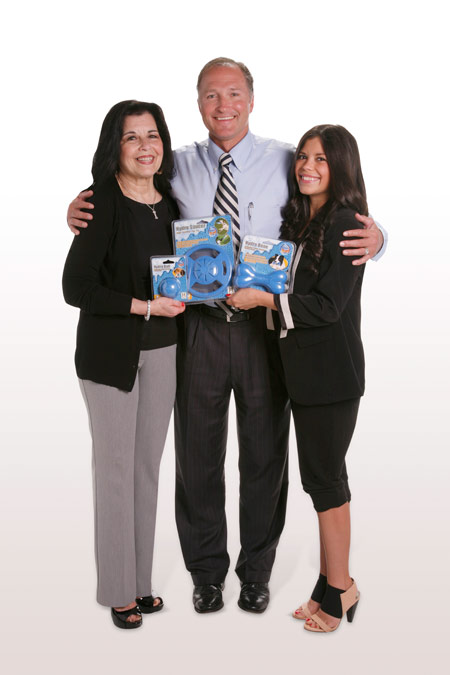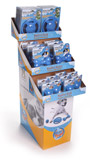 The Problem:
Staying cool in the summer can be difficult, especially while wearing a fur coat! Dogs can quickly get too warm and dehydrated, particularly if they are active out of doors.
Davison's Better Way:
We created the Hydro Bone, a hydrating chew toy, to keep canines cool and content, even in hot weather. The chew toy comes in 3 sizes, for dogs and puppies 6 weeks and older. The water holding toy combines fun with refreshment so it quenches your dog's thirst while playing. When soaked, the molded rubber bone's foam core absorbs water, which is then released through specially designed holes as the toy is squeezed. Available in small, medium and large, the durable Hydro Bone is also freezable for lasting refreshment and cooling.
Featured in the following stores:





Petco
Home Depot
Sam's Club
Sears
Marshall's
TJ Maxx
Bed Bath & Beyond
Amazon
Drs. Foster and Smith
PetShoppingClub
Debnroo
Allegro Shops
ClickHere2Shop
Digital Gift Store
Overstock.com
ThinkGeek
PHT Pet Supply
Lloyd's Choice Pet Supplies
Plentiful Pet
Blueify Store
eCrater
In the Company of Dogs
Make Life Easier
Sales Innovation
Hayneedle
Wayfair
VKR Pets
The Pet Center
Pup Life
PetShopUSA.com
Houndz Town
Pawmark
Motails
Gadget Needs
Evergreen Peak
Pet Fence USA
Friendly Pet Supply
Pet Supply Showroom
Home Garden Pets
Peppy Pet
Pawz Pet Care Center
Active Dog Toys
Hillrise Farm
BJ's
Muttropolis
Pet Planet UK
Camping Gear Outlet
My Healthy Puppy
Peppy Pet
Pet Food Direct
Shopping Warehouse
Amaze Your Pet
Cat 'N Dog Stuff
National Pet Pharmacy
Pets Head to Tail
Buddy Pet Products
Hugs Pet Products
Shopping Warehouse
Other Davison designed Hugs Pet products:
This client has not realized a profit on this product. A typical project does not get a royalty agreement, sell in stores or generate a profit.