Silicone Dog Treat Pan
A Better Way to Treat Your Pet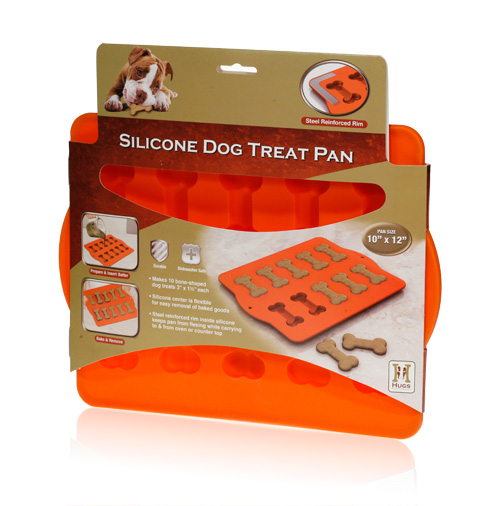 The Problem:
Many dog owners give treats to their pets, whether as a reward for good behavior, to supplement their diet, or just because their pets love them. Store bought treats can be expensive, however, and they may contain additives, preservatives and other unhealthy ingredients.
Davison's Better Way:
We created the Silicone Dog Treat Pan for a client that wanted to provide a healthy alternative. The flexible baking pan enables health-conscious pet owners to create fresh, homemade treats for their canine companions. The pan has a reinforced, steel rim, which allows for easy carrying to and from the oven and countertop. It even comes with several paw-licking good recipes!
Featured in the following stores:


That Fish Place That Pet Place
BJ's
Allegro Shops
Spoiled Pet World
Hugs Pet Products
Camping World
Jeffers Pet
Lighting Universe
Pet Supply Showroom
American Dog Supply
Peppy Pet
Blueify Store
Lloyd's Choice Pet Supplies
Thrifty Pet Supply
Orange Onions
Kmart
Active Dog Toys
PHT Pet Supply
Plentiful Pet
Hillrise Farm
Bed Bath & Beyond
Sales Innovation
HomeMakerGoods.com
PetShopUSA.com
Other Davison designed Hugs Pet products:
This client has not realized a profit on this product. A typical project does not get a royalty agreement, sell in stores or generate a profit.