From the start, Davison set out to become a notable new product development company. We strive to build the best possible products for our clients. Our goal is to push the envelope and drive our organization ahead. Take a look at our awards and recognition.
I.D. Magazine Design Awards
For the last 54 years, I.D. Magazine, "The International Design Magazine," has conducted an annual design review in the following categories: consumer products, graphics, packaging, environments, equipment, concepts, and interactive.
IDSA Design Awards
Davison garnered three Industrial Design Excellence awards, cosponsored by BusinessWeek magazine and the Industrial Designers Society of America. We won two awards in 2006 and one in 1996, outshining several thousand products from corporations around the world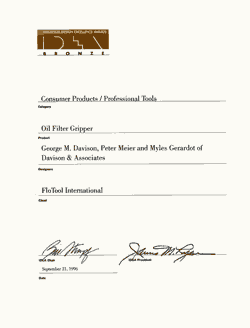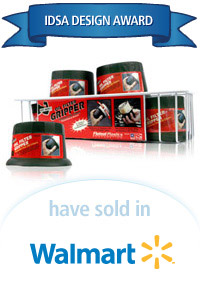 Davison has been rewarded with numerous patent awards
Our founder and many of our clients have been awarded patents throughout the years. Below you can see an entire wall of patents and other related intellectual property that shows what makes Davison different.  These patents have been awarded through the United States Patent and Trademark Office.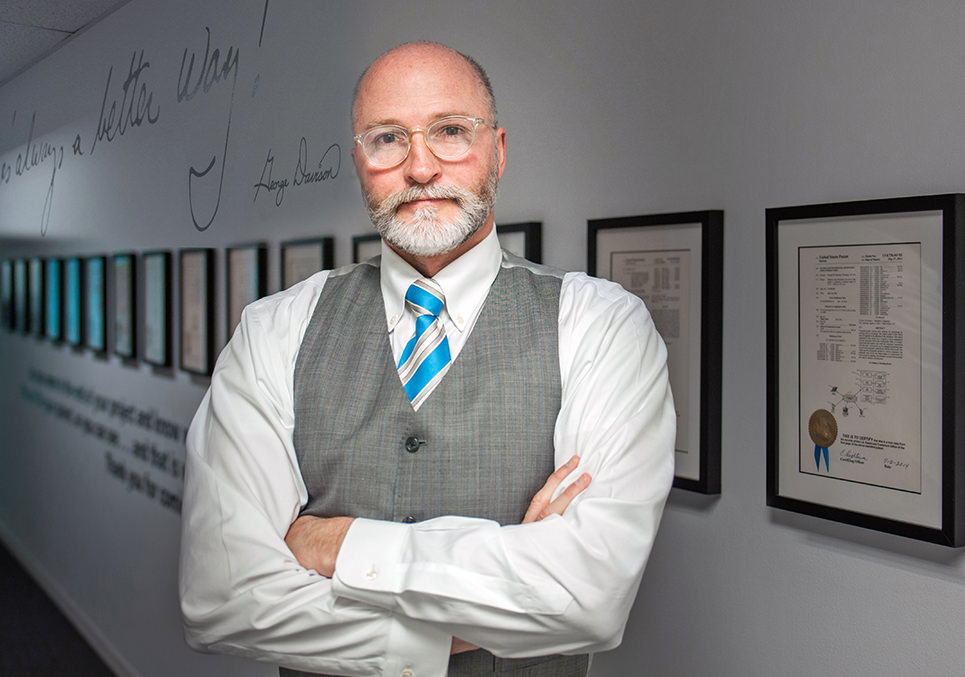 Pittsburgh's Most Creative CRIB Award
Davison's Inventionland, a more than 60,000 square-foot, Disneyesque design facility, was prestigiously awarded the inaugural Creative Rooms in Business (CRIB) award by the Pittsburgh Technology Council at the ceremony's third-annual Design, Art & Technology Awards (DATA) held at the Pittsburgh Opera. According to Inventionland founder and CEO George Davison, the recognition, by the oldest and largest technology association in Northern America, is an extreme honor.
Steel Heart Award
In December 2006, Dr. Joanne G. Sujansky, author of "Pittsburgh Will Steel Your Heart: 250 Reasons to Love Pittsburgh," nominated Davison's design facility, Inventionland, for a Steel Heart Award. The KEYGroup sponsored award is given monthly to local people or organizations that exemplify the attributes of the Vibrant Entrepreneurial Organizations program.
* Surprise Pan, Jack 'N Stand, and Hover Creeper are corporate products owned and licensed by Davison.