The BikeBoard – Cruiser
A Better Way to Ride and Glide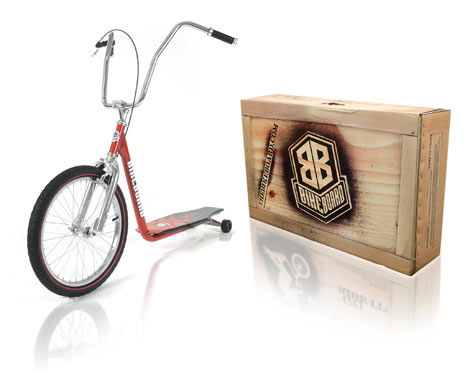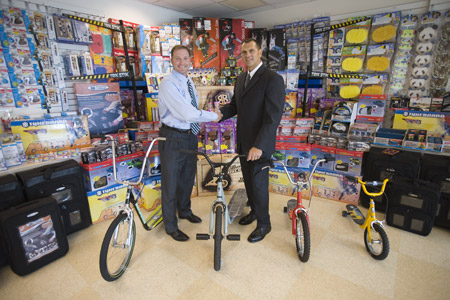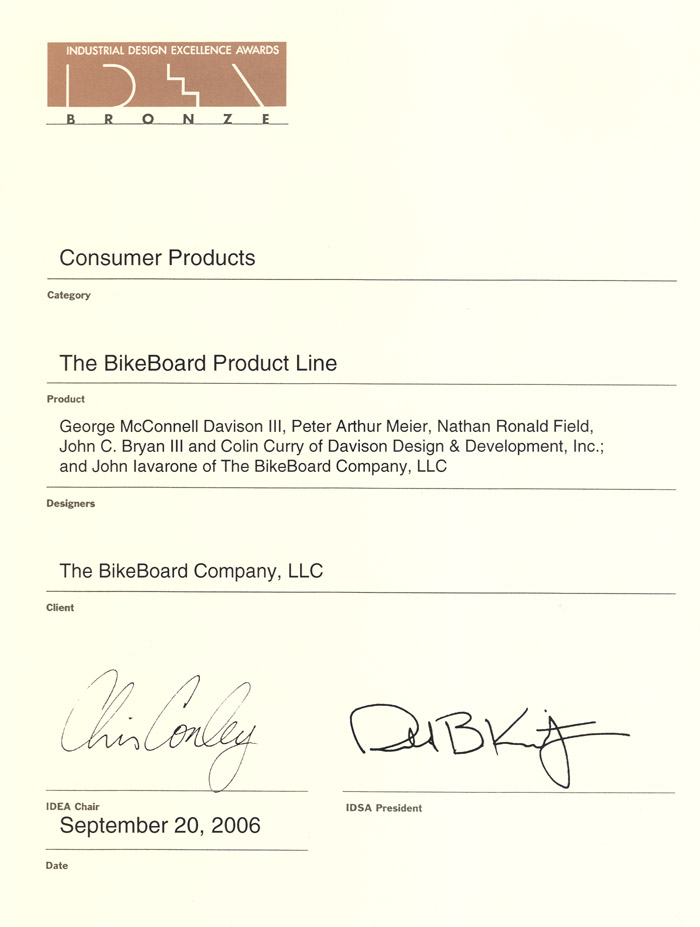 The Problem:
Our client came to us with an unusual and challenging request. He had built a rough model of his BikeBoard concept and went as far as taking it to various manufacturers. He was turned down and told that his product was simply not mass-producible.
Davison's Better Way:
We applied our unique and proven development process and redesigned his product. Davison made the BikeBoard so it could be mass-produced and shipped at a reasonable cost. In addition, we made it more fun to ride.
Other Davison designed BikeBoard products:
The client has made a profit on this product. A typical project does not get a royalty agreement, sell in stores or generate a profit.