Arctic Freeze Ball
A Better Way to Help Pets Teethe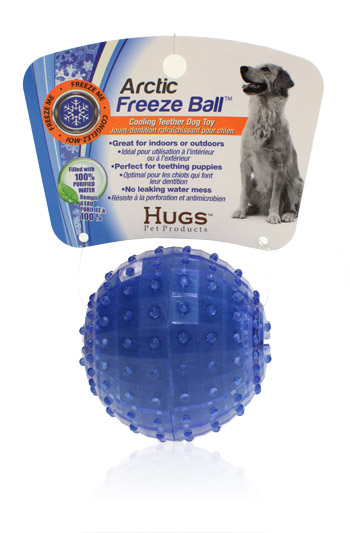 The Problem:
If teething pets are not occupied, they may chew on furniture, shoes or anything else around. They may even nibble at you or your family members.
Davison's Better Way:
We created this chilling ball to keep teething pets active and occupied. It's filled with 100% purified water, so it's 100% safe; but, the ridged ball is built with durable plastic that won't tear, no matter how hard a pet bites down. The Arctic Freeze Ball is easy to freeze and it's great for use indoors or out.
Featured in the following stores:



Sears
Amazon.com
Bed Bath & Beyond
JC's Wildlife
This is a corporate invention and the same 9-step Davison Inventing Method is used to develop each idea, for idea people who work with us on their ideas or corporations that ask us to invent for them.