Hydro Ball
A Better Way to Refresh Your Pet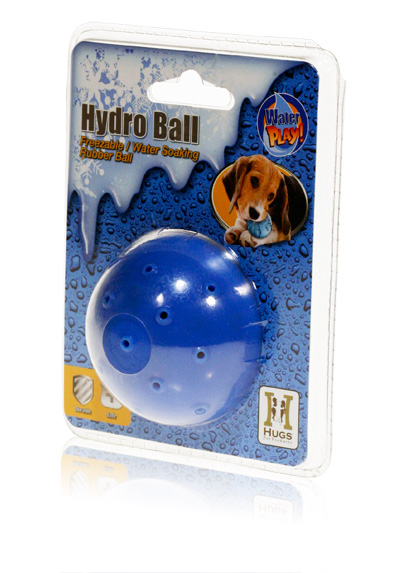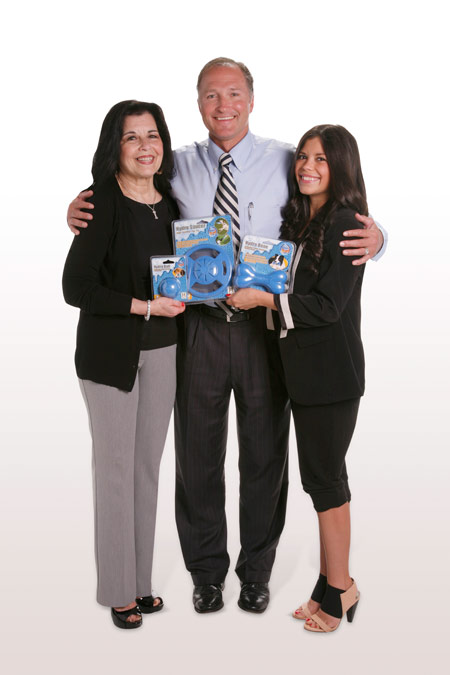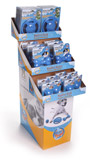 The Problem:
Staying cool and well hydrated in the summer can be difficult, especially while wearing a fur coat! Dogs can quickly get too warm and dehydrated, particularly if they are active out of doors.
Davison's Better Way:
We created the Hydro Ball, a hydrating chew toy, to keep canines cool and content, even in hot weather. The innovative water-holding toy combines fun with refreshment so it continually quenches your dog's thirst while playing! When soaked, the molded rubber ball's foam core absorbs water, which is then released through specially designed holes as the dog plays with and chews on the toy. The durable Hydro Ball is also freezable for lasting refreshment and cooling.
Featured in the following stores:




Home Depot
Amazon.com
Bed Bath & Beyond
Drs. Foster and Smith
Digital Gift Store
Pet Shopping Club
Pawz Pet Care Center
Peppy Pet
Blueify Store
PHT Pet Supply
Lloyd's Choice Pet Supplies
Plentiful Pet
Hugs Pet Products
debnroo
Pup Life
PetShopUSA.com
SalesInnovation.com
My Healthy Puppy
Wayfair
Bargain Buy Pet Supply
Into The Wilderness
Traveling Pet Supplies
Fido Gets Fit
Spoiled Pups
Natural Pet Warehouse
KT Pet Supply
Overstock.com
Home Garden Pets
Pet Supply Showroom
Friendly Pet Supply
Active Dog Toys
Thrifty Pet Supply
BJ's
Hillrise Farm
Camping Gear Outlet
Houndz Town
Pet Planet UK
Pawmark
Muttropolis
Woof & Miauwshop
That Fish Place
That Pet Place
Smith-Marine
Baxter Boo
Pet Fence USA
TSC Pets
Able and Active
NuLime
GnarlyBuys.net
Motails
Allegro Shops
Other Davison designed Hugs Pet products:
This is a corporate invention and the same 9-step Davison Inventing Method is used to develop each idea, for idea people who work with us on their ideas or corporations that ask us to invent for them.