Pet Steps
A Better Way To Help Your Pet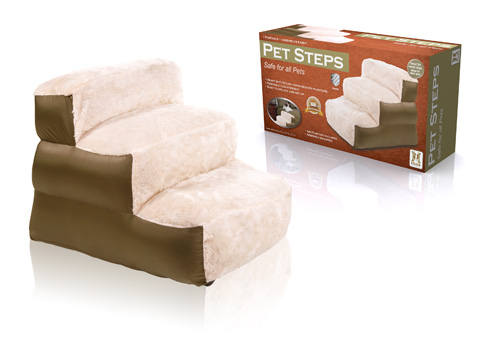 The Problem:
Smaller dogs or older pets with arthritis or other afflictions often have difficulty getting up on a bed or other raised surface. They are dependent on their owner to lift them onto the bed.
Davison's Better Way:
We created the Pet Steps for a client that wanted to help their pet be more independent. The product makes it easy for small dogs and older pets to get up on a bed or other raised surface, even into an RV. The unit is easy to inflate and set up so it can be used anywhere, and the heavy duty nylon cover resists puncture. Portable and lightweight, it's ideal for homes, hotels or the great outdoors!
Featured in the following stores: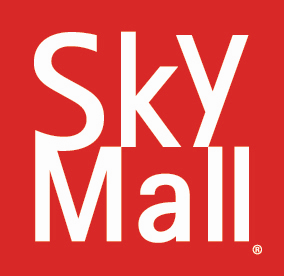 Home Depot
Brookstone
Able and Active
Baxter Boo
Camping World
Peppy Pet
Wayfair
Pawz Pet Care Center
TEAM Pet Supply
Bargain Buy Pet Supply
Pet Fence USA
Into The Wilderness
Debnroo
PHT Pet Supply
Lloyd's Choice Pet Supplies
Hillrise Farm
Amazon.com
Sky Mall
The Pet Center
Pet Food Direct
Hugs Pet Products Website
Overstock.com
KV Pet Supplies
Dog Kennels & Crates
PetShopUSA.com
K9 Electric Dog Fence
KT Pet Supply
Spoiled Pups
Home Garden Pets
Pet Supply Showroom
Friendly Pet Supply
Traveling Pet Supplies
Pet Pampering Angels
Digital Gift Store
MoTails
NuLime
Allegro Shops
Pup Life
Blueify Store
eCrater
Plentiful Pet
Sales Innovations
Buddy Pet Products
Cat 'N Dog Stuff
National Pet Pharmacy
Pets Head to Tail
CSN stores
Groomer's Choice
Pawmark
Other Davison designed Hugs Pet products:
This client has not realized a profit on this product. A typical project does not get a royalty agreement, sell in stores or generate a profit.