As we all prepare to celebrate our independence this 4th of July weekend, let's take a minute to celebrate 4 of our own Davison-designed summer BBQ favorites.  They're sure to put the perfect touch on your holiday picnic plans!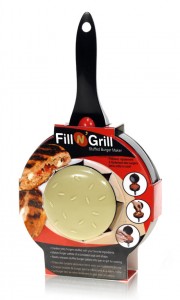 Fill 'N Grill
Wow your guests with gourmet burgers!  Just like it sounds, the Fill 'N Grill makes filling burger patties with flavorful ingredients quick and mess-free – not to mention delicious!  With the help of this grilling favorite, your patties are sure to be the talk of the picnic! Learn more…
This was a corporate project that Davison developed and licensed for its own benefit.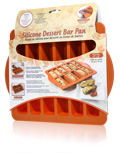 Silicone Dessert Bar Pan
Your family and friends will be in for a pleasant surprise when they bite into one of your chewy, dessert treats!  The Silicone Dessert Bar Pan's 12 candy-bar shaped molds can be filled with brownie batter, Rice Krispie treats or cookie dough.  Each piece comes out perfect!  An added perk for the chef, unlike metal bake-ware, the pan is flexible and remains cool to the touch! Learn more…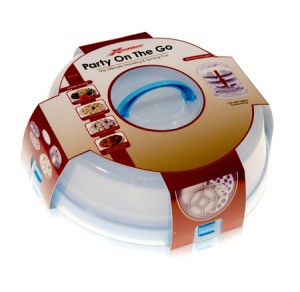 Party On The Go
If you're not hosting this year's 4th fun, take your treats along with the Party On The Go, a versatile food caddy that can hold eggs, cupcakes, veggies, cookies and much more!  The transparent locking-lid not only showcases your goodies, but also makes for easy, lightweight travel and storage! Learn more…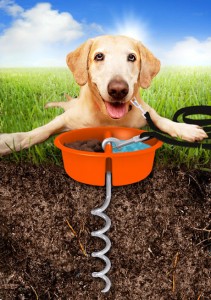 Bether Tether
Let's not forget Fido!  Of course, our precious pets want to be a part of the fun, too!  With this unique product that sits below ground level, Fido is able to stay tethered outside during the picnic without spilling his food and water.  Plus, guests will never have to worry about tripping over the doggie dish! Learn more…
Whether you're celebrating your freedom with family, friends, food or fireworks – we hope you all have a safe, restful 4th of July weekend!
A typical project does not get a royalty agreement, sell in stores or generate a profit.