Clip & Fill
A Better Way to Fill Food Storage Bags!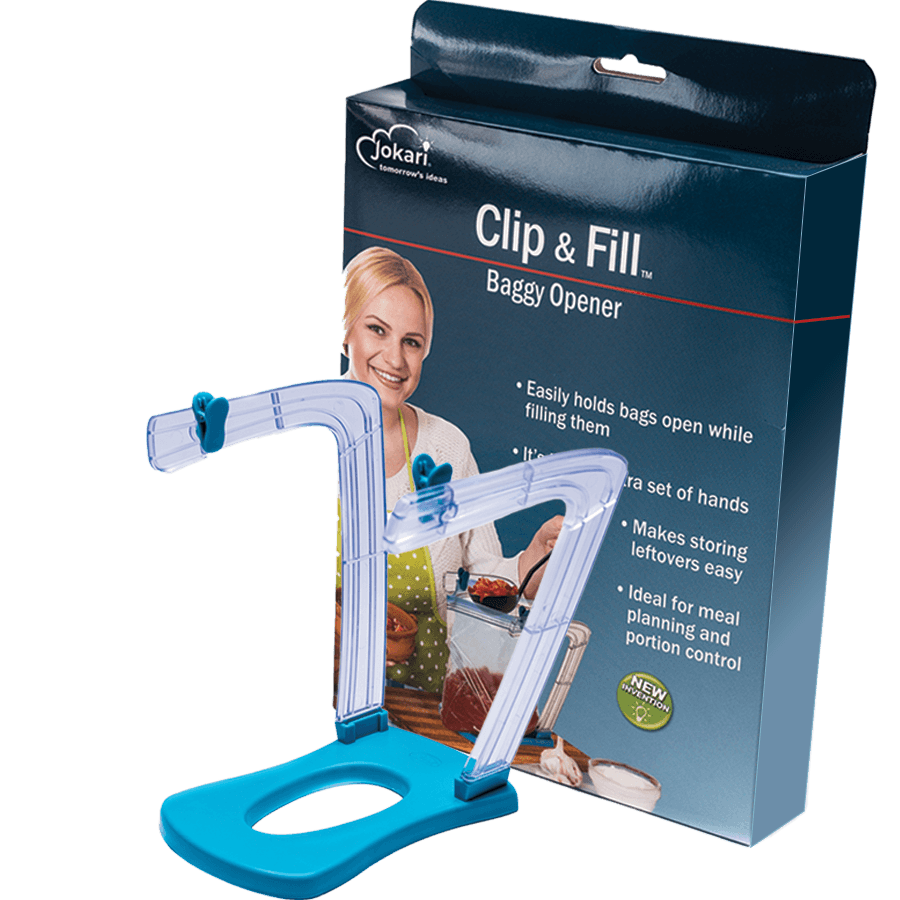 The Problem:
Meal prep can be a time-consuming process. Deciding what to make, gathering the ingredients, the prep work, and then you still have to make the meals. But for many people, the worst part is the mess that is left behind after filling food storage bags with ingredients or left-overs. All that measuring and weighing is pointless when you end up spilling half of your meal all over the counter and floor. How frustrating! 
Davison's Better Way:
Thanks to Lynn, the inventor of the Clip & Fill, and the team at Davison, there is finally a better way to fill your food storage bags!
With confidentiality paperwork in place, the Davison team worked with Lynn to iron out the details of her product. The plan was to create a sleek product design that could be left out on a kitchen counter, like an appliance.  They also wanted it to be aesthetically pleasing while featuring weight-bearing adjustable arms that could hold open a food storage bag. 
Once Lynn and the Davison team were on the same page with the product design, it was time to create the product packaging and the product promo video.  Other members of the Davison team worked with Lynn to get the product on the market. 
In the end, Lynn decided that Davison's Go2Market service would be the best fit for her. Instead of licensing the product to someone else, this process allowed Lynn to decide on the number of units she wanted to manufacture in preparation for the product to be sold on Amazon. 
Click here to watch Lynn's reaction as she sees the Clip & Fill for the first time!
Featured in the following stores:

This client has not realized a profit on this product. A typical project does not get a royalty agreement, sell in stores or generate a profit.