Davison's Top 5 Holiday Helpers
Top 5 Must-Have Products For The Holiday Season!
For many of us, the holidays can be the most stressful time of year. This is why we decided to put together our top 5 products to help you through the holiday season! 
So, whether you're preparing for what can feel like an endless number of people at your house this holiday season or if you are looking for ways to de-clutter for the new year, these products might just help you achieve a stress-free holiday. 
Let's check them out! 
1. The Catch-It
Bonfires are a blast! It's a go-to activity for friends and family to get together, laugh, and enjoy quality time with the ones you love.
It's also a great time to roast and enjoy those sweet and savory snacks, as long
as those snacks are not lost to the bonfire.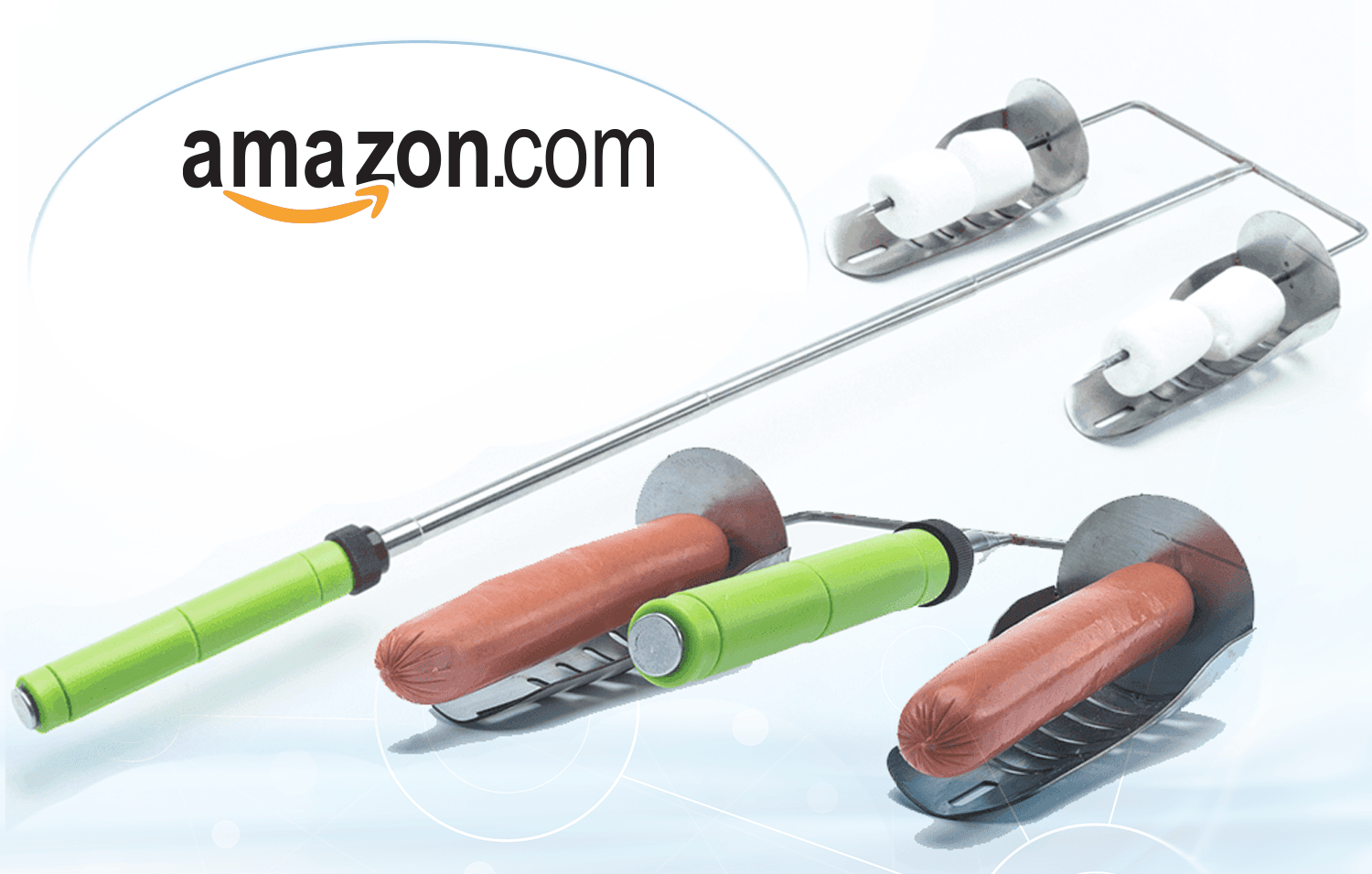 Remove the stress from this heartwarming activity with the Catch-It™! 
Product Features:
The Catch-It™ features two roasting pans that prevent food items from landing in the fire. In addition to the Catch-It's roasting pans, this product is made from 302-grade stainless steel, which means the Catch-It can handle high amounts of heat.
The Catch-It also includes a telescoping arm that extends 13 inches! Thanks to this product, you might just be able to relax a bit at your next bonfire get-together. 
CLICK HERE to get FREE Catch-It™ kitchen recipes!
2. The Clip & Fill
With all the planning and preparation required for the holidays, who has time to plan and prepare a meal every evening, too? We get it, which is why the Clip & Fill was our number two product pick!
Food prep is crucial this time of year.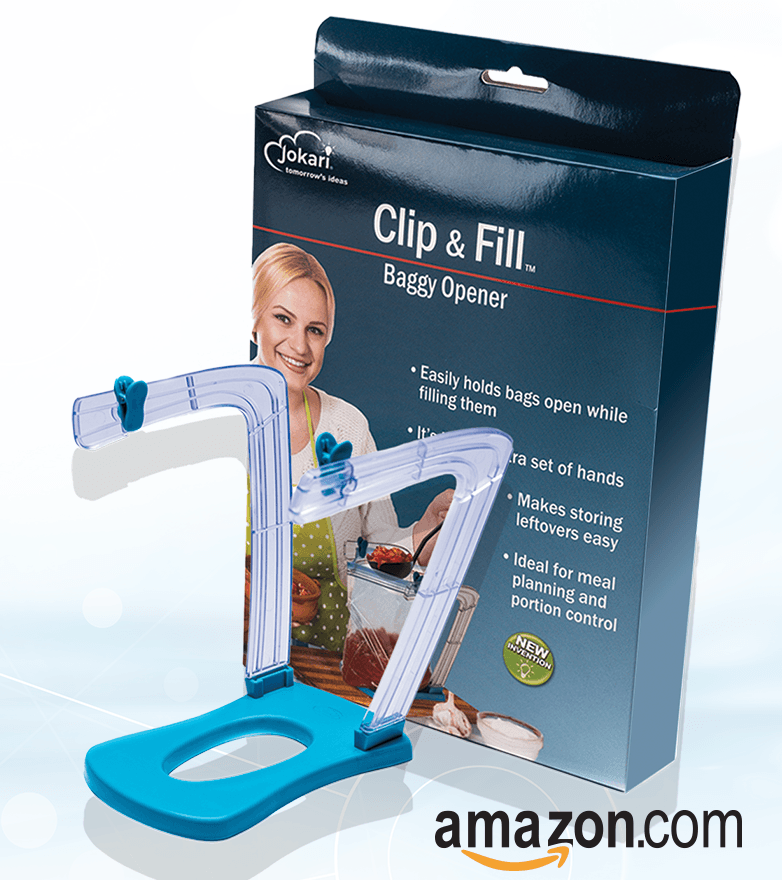 Planning, preparing, and storing next week's dinner is one task you can cross off that to-do list with ease, thanks to the Clip & Fill. 
This product is one kitchen gadget you will want in your arsenal every day of the year. The sleek and sturdy design of the product is flawless while holding open your food storage bags so you can fill them without any unnecessary kitchen spills.
Product Features:
This product features adjustable, weight-bearing arms that allow you to use various size storage bags. Thanks to smart product design, the Clip & Fill is capable of withstanding various weight levels without collapsing which means you won't have to worry about  tipping and spills. 
So if you are a year-round meal prepper, or if you're looking to survive the holidays with fewer spills, this is the perfect product for you.
CLICK HERE to learn more about this product and to purchase your CLIP & Fill TODAY!
3. Ladder Friend
 'Tis the season for gathering with your loved ones, which means it's time to add an extra coat of paint to the guest room, clean the cobwebs from the hall closet, and hang those holiday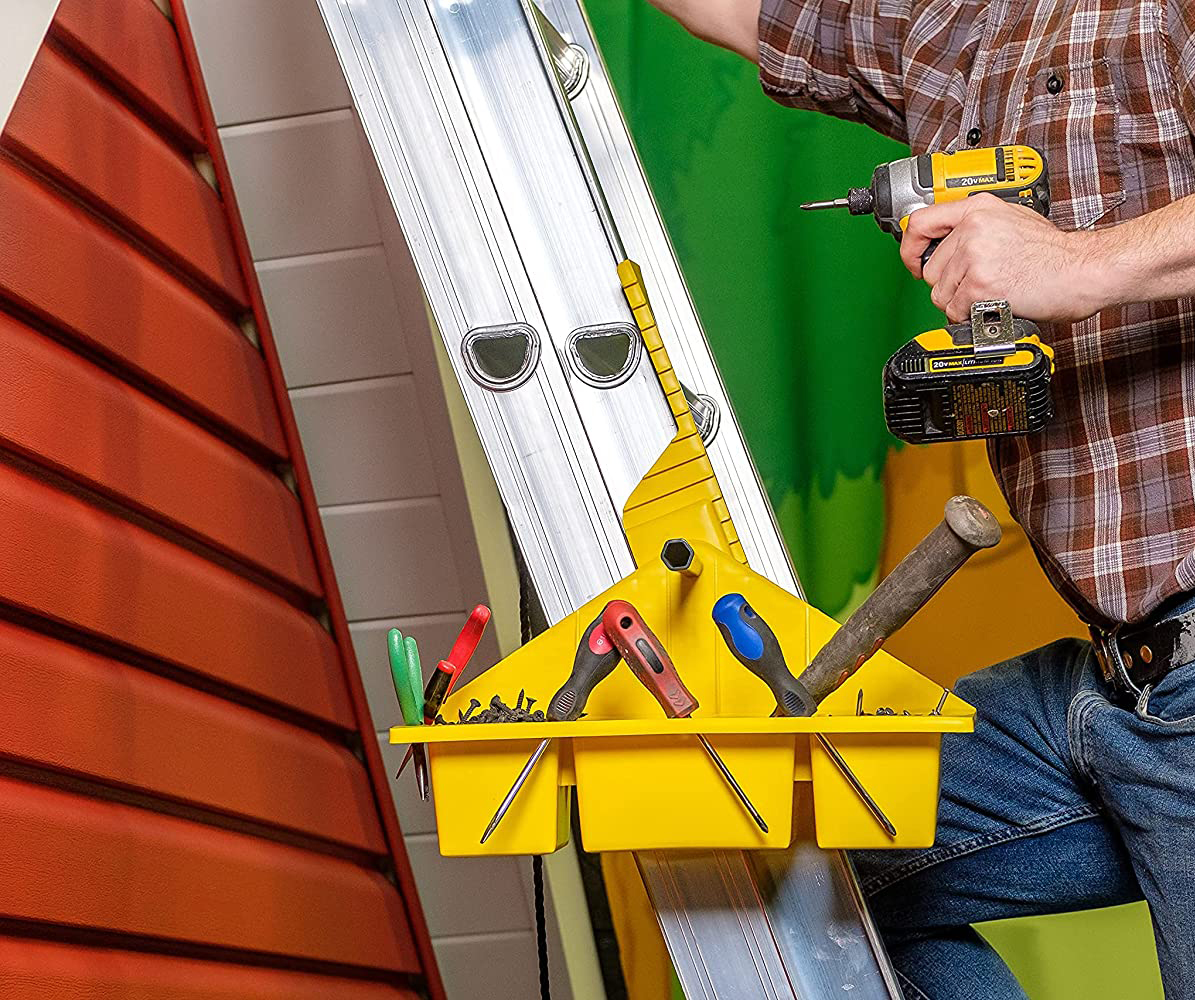 lights.
But this year, instead of running up and
down the ladder for tools, our number 3
product will help you tackle those tasks with ease. 
The Ladder Friend easily attaches to any extension ladder, is easy to store, and is perfect for those tough construction jobs or a simple cleaning task.
Product Features:
The Ladder Friend is easy-to-use and lightweight. It features five compartments for you to store paintbrushes, cleaning products, tools, and more. 
This year you can be a taskmaster when you have your Ladder Friend in hand or on the ladder.     
Give yourself the gift of time and energy with the Ladder Friend! 
CLICK HERE to support this invention and purchase your Ladder Friend TODAY!
4. Paula Deen's Gift Wrap & Ornament Organizer
 A well-known holiday tradition is gift-giving. Although it feels so good when you hand over the "perfect gift" to your loved one, we all know gift-giving comes with its own challenge–gift wrapping.  
These days, gift wrapping is like an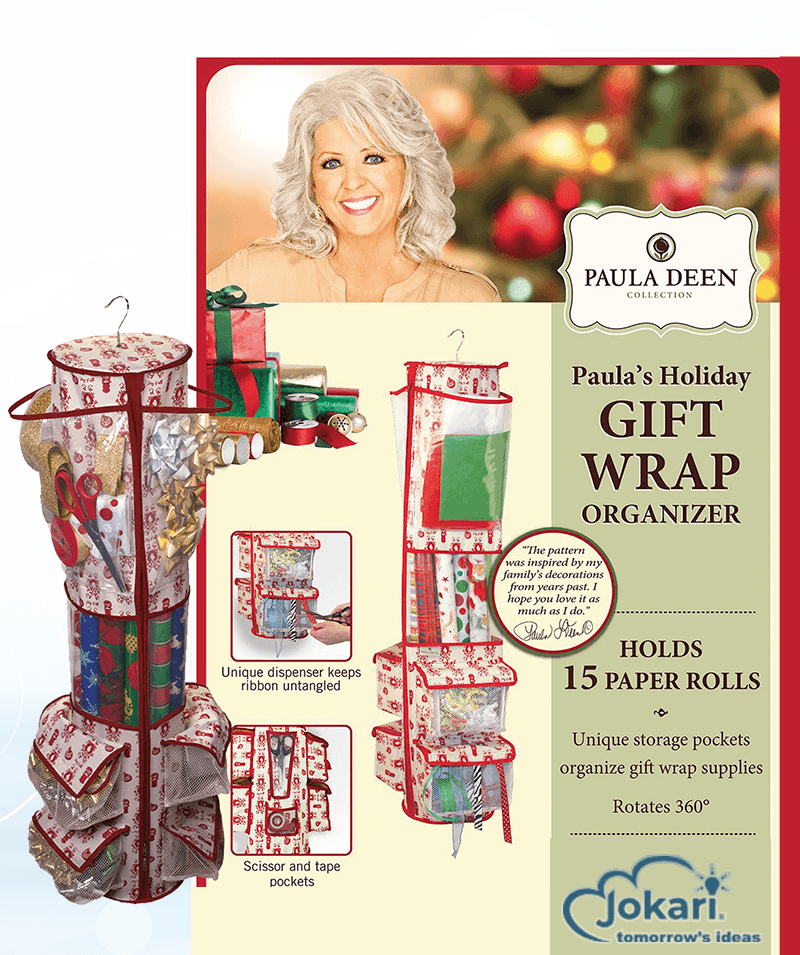 Olympic sport and the competition is fierce. Well, our number four product might just give you an edge this holiday season! 
I give you the Gift Wrap Organizer by Paula Deen! With this product in hand, you will be wrinkle-free and wrapping like a pro in no time! 
Product Features:
Gift Wrap Organize offers 360 degrees of storage! Thanks to the unique product design, you can stow away up to 15 rolls of wrapping paper, bows, ribbons, tape, glitter, glue, and more! 
But, Paula didn't stop there. She also created the Ornament Storage Box which eliminates the struggle we all face with keeping ornaments safe and secure for next year. With Paula's Ornament Storage Box you can store approximately 54 ornaments using four separate divider trays that keep your ornaments in perfect condition all year long! 
So, whether you are the family's all-time gift wrapping champ or just looking for an easy way to store and organize wrapping paper and ornaments, Paula has you covered. 
CLICK HERE to watch this product in action and purchase your Holiday Organizers TODAY!
5. The Voltee
 If you haven't noticed, preparation is the common theme of the products we have chosen to help you through the holidays. Being prepared for the holidays can be the key to less stress.
Whether you are organizing decorations, cleaning out the guest room, hanging holiday lights, or doing meal prep, preparation is the common denominator. 
Maybe more than any of the other products, our fifth and final holiday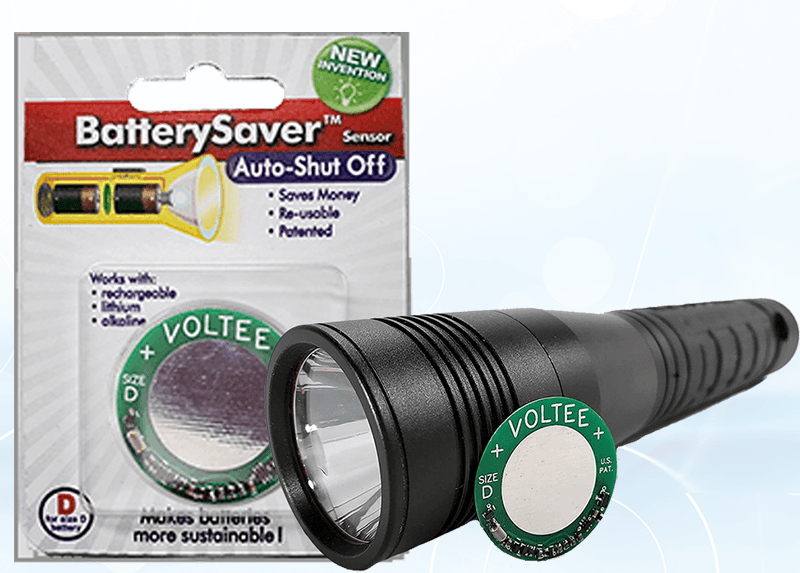 helper can prepare you for surprises.
Introducing the Voltee! A common mistake people make is accidentally leaving a flashlight on so when an unexpected power outage occurs there are no working flashlights anywhere in the house. If you have the Voltee, you can be worry-free.  
Product Features:
The small but mighty product will automatically turn off a flashlight, radio, or another item that runs on D batteries after three minutes of inactivity. So the next time you reach for the flashlight, you can rest assured the power of the Voltee will light the way! 
CLICK HERE to learn more and purchase this must-have household item TODAY!
Want to see more Davison-designed products?
CLICK HERE and get FREE access to Davison's Holiday Catalog TODAY!