Fill N' Grill
A Better Way to Stuff a Burger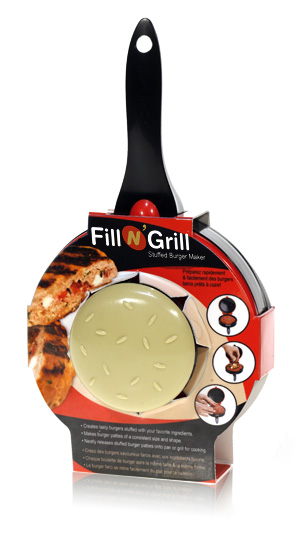 The Problem:
Making hamburgers can be a chore, and eating the 'same old burger' all the time can become boring quickly. Stuffing a hamburger patty with various fillings, however, can be messy and, without the proper tools, can have unappetizing results.
Davison's Better Way:
We created the Fill N' Grill to make filling burger patties with flavorful ingredients a quick and mess-free task. The product makes it easy to stuff a burger – simply put a meat patty in the bottom tray, press down with the meat shaper tool, put stuffing ingredients in the center, place a second patty on top, close the lid and press the "burger button" to seal the outer edges, then pull out the handled tray, which also serves as a spatula, and take it to the grill. The number of different ingredients and recipes that can be used to make delicious stuffed burgers is practically endless! The product is also dishwasher safe so clean up is a breeze!
Featured in the following stores: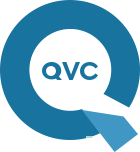 Cutlery and More
Cutlery and More
Orange Onions
The Westview Shop
River Road
Cheap Fever
Dollar Days
Bed Bath & Beyond
QVC
Amazon Marketplace
Avon
Walter Drake
Chef Central
Function Junction
Egg Shells
This is a corporate invention and the same 9-step Davison Inventing Method is used to develop each idea, for idea people who work with us on their ideas or corporations that ask us to invent for them.