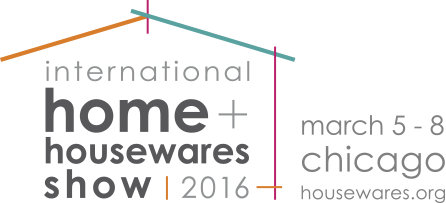 Earlier this month, we shared our SHOT Show recap and other exciting trade show news.
Since then, a lot of preparation, hard work, fun and excitement all come together as we kick our efforts into high gear to get ready for yet another trade show.
This weekend is the International Housewares Association's International Home + Housewares Show in Chicago, Illinois. From March 5th – 8th, companies will be putting in the extra time and effort to showcase their latest and greatest products.
What better way to amp up the excitement into trade show weekend than by sharing the recent feedback of an excited client!
Our client, Jennifer, came to Davison with her idea for organizing and keeping outfits and matching accessories together. With her vision in mind, our friends at Inventionland created a two-sided saddle design with zipper mesh and dual clear pouches and a convenient carrying handle that fits perfectly over a hanger.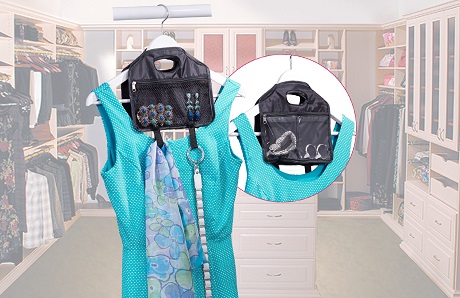 Jennifer's invention was licensed by the Jokari Corporation and has already sold in stores like Bed Bath & Beyond!
Though Jennifer loved the original packaging on her product in stores, she was further elated to see updated packaging thanks to a major packaging makeover of Jokari's entire line of products. And because of Jokari's newly acquired license with Paula Deen, Jennifer's Hanger Pockets will be packaged under a "Paula Deen Everyday" line with Jokari as well!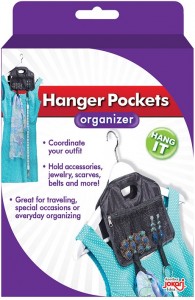 "Hello…just checking in to say hi and say how happy I am with the new Jokari packaging and especially for my Hanger Pockets! I am also head over heels that it is in the Paula Deen everyday line. I think she is wonderful and look up to her as a kind of mentor in my cooking and baking style ~ and have done so for years! I am thrilled…Inventors rock!" said Jennifer.
We're thrilled, too! And Jokari isn't the only company that will be touting products with the Davison "D." In fact, Love Cooking Company will be showcasing some of the products that we've licensed with them as well!
If you'll be in attendance at IHHS 2016, don't forget to stop by the Jokari booth (S1805) and Love Cooking Company booth (S1705) to see these products on display!
If you can't make it, don't worry; we'll be sharing plenty of updates in the upcoming weeks on the blog!
Copyright Davison, 2016
While Davison regularly attends trade shows in a number of industries, it does not promise that any particular client product will be, or is likely to be, presented or discussed at a trade show.
The typical client project is not licensed, sold in stores or profitable.
Image:
http://www.housewares.org/show/