It's trade show season and this time of the year proves to be both busy and exciting for Davison.
Recently, we sent two of our Managing Senior Licensing Directors to the National Shooting Sports Foundation's Shooting, Hunting and Outdoor Trade Show and Conference (SHOT Show) as well as the annual Consumer Technology Association's Consumer Electronics Show (CES).
We nurtured relationships with companies, discovered industry trends and brought all of this information and more back to Davison to share with our inventors.
It's this excitement and productivity that has us taking a look back to celebrate some wins from last year's SuperZoo, The National Show for Pet Retailers!
At this event last year, our friends at Hugs Pet Products unveiled their partnership with celebrity chef Paula Deen for their line of dog food, treats and pet products. But, that's not all; they also showcased our client Diane's Hydro line of cooling pet chew toys!
It was at this trade show that a line of pet items for both dogs and cats alike that were designed and engineered by the creative minds over at Inventionland were showcased at the Hugs booth.
But, before these items could make their debut at last year's SuperZoo, the design and build teams at Inventionland were hard at work putting the finishing touches on Hugs Pet Products' massage grooming tools.
Piece by piece, the brushes came together.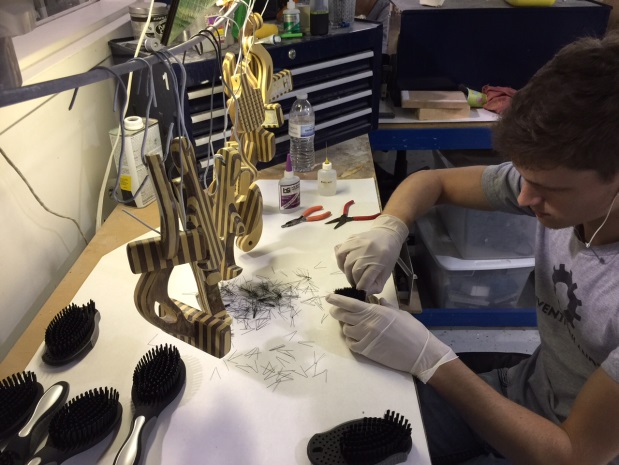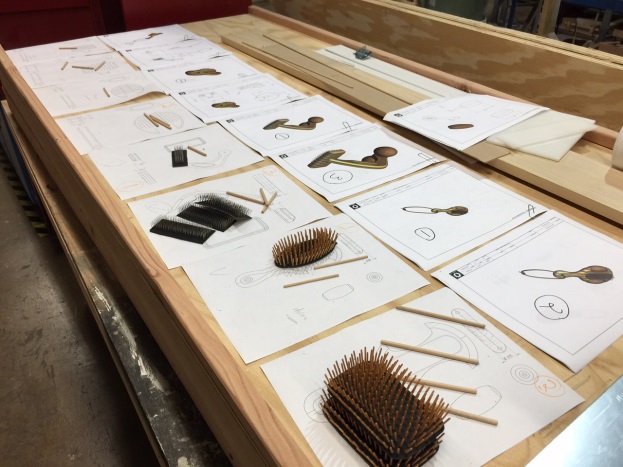 Now, our licensing team, Hugs Pet Products and the Creationeers over at Inventionland are in the trade show mentality again and are working towards the Global Pet Expo in March.
As we're in the midst of trade show season, we're kicking our efforts into overdrive to help our clients bring the best of the best to their inventions.
The excitement has been kicked up a notch for our licensing team, Hugs Pet Products and Creationeers at Inventionland, because this brand new line of massage grooming products recently hit the market.
Now, these tools are being sold through Hugs Pet Products.
This line includes six brushes made with natural bamboo: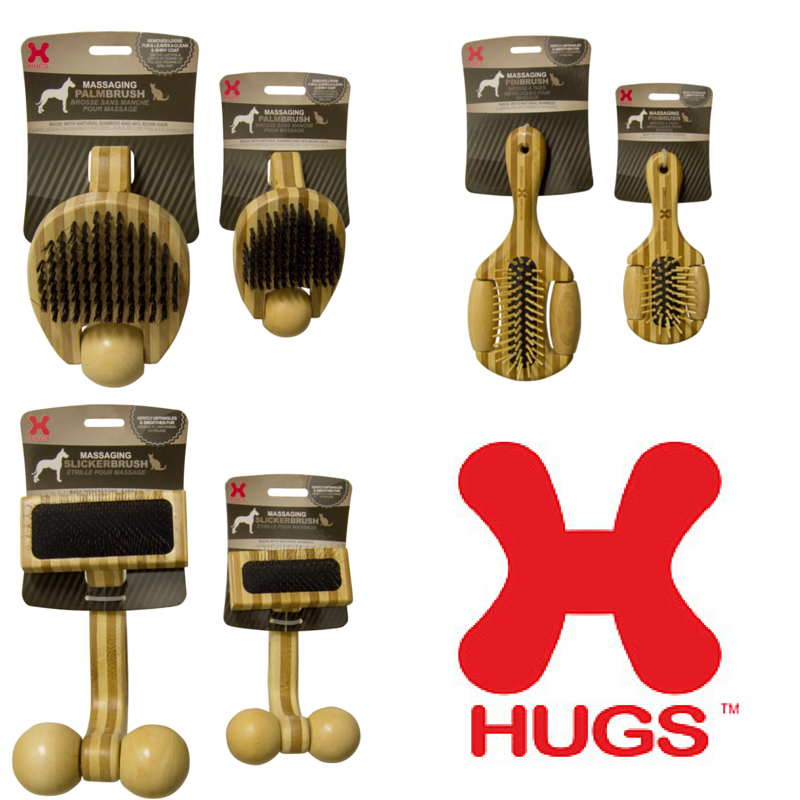 Though these products are being sold online, they'll also be showcased in their final form at the Hugs booth during the Global Pet Expo in March!
Stay tuned for more exciting news coming from Hugs Pet Products and this year's trade shows.
Copyright Davison, 2016
While Davison regularly attends trade shows in a number of industries, it does not promise that any particular client product will be, or is likely to be, presented or discussed at a trade show.
The typical client project is not licensed, sold in stores or profitable.