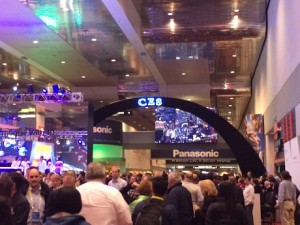 The annual Consumer Technology Association's International Consumer Electronics Show (CES) took place earlier this month in Las Vegas. At this trade show, some 3,800 consumer technology manufacturers, developers and suppliers were all in one place showcasing their latest and greatest technology innovations.
This year, Managing Senior Directors of Licensing Matt and Robert were among the more than 170,000 attendees at CES 2016. Can you believe that this tradeshow covers over 2.47 million square feet of exhibit space? In this space was everything from 3D printing and robotics, fitness, wireless devices, robots and much, much more.
This wasn't Matt's first CES rodeo, but it was Robert's first appearance at one of the tech world's biggest shows.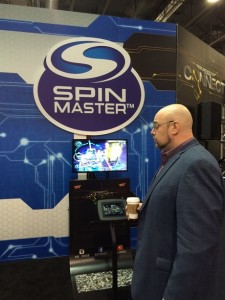 "It was a lot of learning… learning the trends… learning what companies were looking for… it's humbling! At the same time, it's pretty exciting! It's the largest show we attend all year and it's amazing to see how expansive the industry can be," said Robert.
Matt had a unique experience this year, since he was given the opportunity to see CES 2016 through the eyes of Robert, a first-timer.
"It brought me back to my first show," said Matt. "The amount of companies… the amount of products… to know that we're working with some of the companies there showing products," said Matt.
This year, Matt and Robert were able to make new connections all the while maintaining their current business relationships to see where the latest technology trends are heading.
"It's cool to see where the trends are going," said Robert, who mentioned how much solar-powered technology was on display at the show. "It's off-the-grid solar-powered stuff. For me, that was awesome!"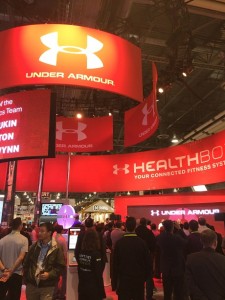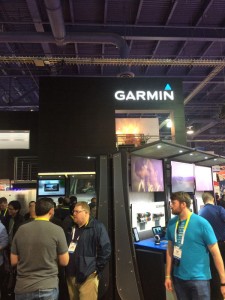 At the show, the pair saw lots of drones, smart watches, virtual reality headsets and hoverboards on display.
According to Matt, the fact that the big companies are sharing similar ideas shows a need for innovation, which gives Davison a leg up in the innovation sphere.
"When we see that they need innovation, it helps us. We can say 'Yeah, we can do that,'" said Matt. "It really opens doors up."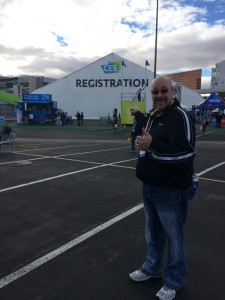 Head over to our Facebook page to see more snapshots from CES 2016!
Copyright Davison, 2016
While Davison regularly attends trade shows in a number of industries, it does not promise that any particular client product will be, or is likely to be, presented or discussed at a trade show