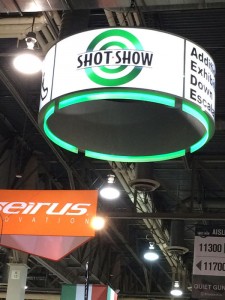 Last month, Managing Senior Directors of Licensing Matt and Robert, who you may remember from our CES 2016 recap, were back on the trade show circuit when they made their way to the National Shooting Sports Foundation's Shooting, Hunting and Outdoor Trade Show and Conference (SHOT Show).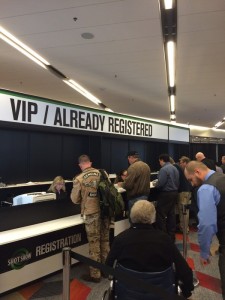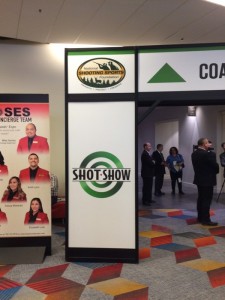 This event took place in Las Vegas from January 19 – 22, with over 64,000 people in attendance, including some notable attendees such as presidential candidate Donald Trump, former U.S. Navy SEAL Marcus Luttrell and country music duo Big & Rich!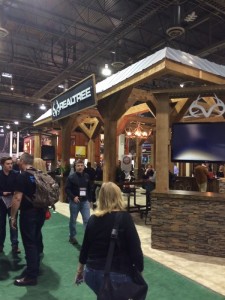 Not only were big-name celebrities at the event, big-name brands were there, too!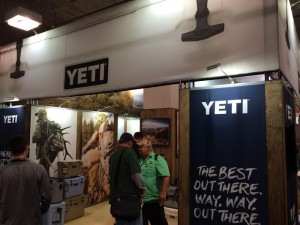 This was the first time both Matt and Robert had attended the SHOT Show and the duo definitely left impressed with what they saw on display!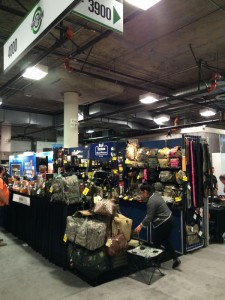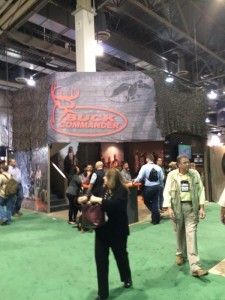 With lots of military gear and tactical companies, in addition to hunting, fishing and outdoor companies,  there was a lot to look at. Furthermore, there were a lot of companies to engage with, so both Matt and Robert were busy making connections.
Overall, this trade show gave Davison a SHOT at success by giving Matt and Robert the chance to meet with companies and establish manufacturing relationships, which:
Allows the Davison team to match faces to names
Allows the Davison team to see where manufacturers' lines are currently and where they are headed
Allows Davison to get an inside look into the industry and how our products and innovations can help existing companies
Provides a preview of what's trending in the industry
Since Matt and Robert have returned from the SHOT Show, they've been busy nurturing relationships with the connections they've made and are working hard to promote Davison's outdoor innovations!
Copyright Davison, 2016
While Davison regularly attends trade shows in a number of industries, it does not promise that any particular client product will be, or is likely to be, presented or discussed at a trade show.