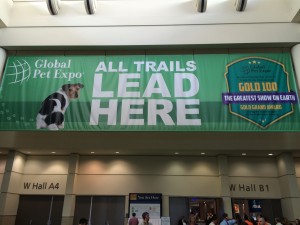 It's hard to believe, but after the hustle and bustle of preparing for the Global Pet Expo, the pet industry's largest annual trade show has come to a close for another year.
As we mentioned in a previous blog, we were hard at work putting the finishing touches on our Davison-licensed products that were heading to the Global Pet Expo.
This year, Managing Senior Director of Licensing Matt made his way to Orlando, Florida for the trade show on our behalf.
While at the show, Matt picked up on some trends in the pet industry – food and treats, toys, and leashes seemed to be hot-ticket items that were spurring trade show-goer interest.
But there were several other items spurring interest, according to Matt. This year was very successful for both Davison and for Hugs Pet Products, who license many Davison-designed products.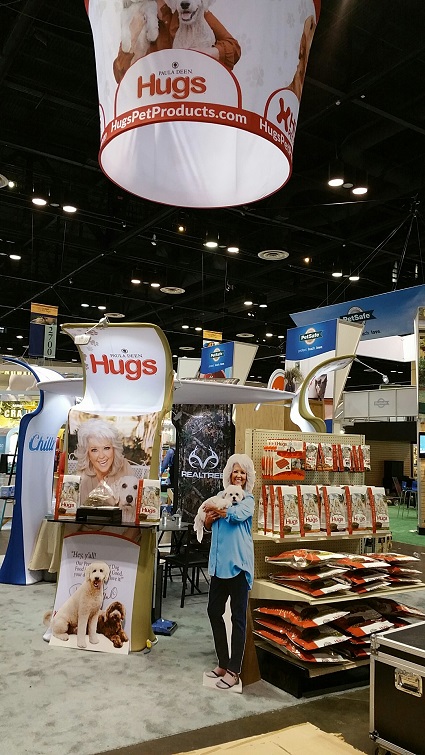 "Hugs did very well," said Matt. "There were times when I walked by their booth that every rep there was talking with someone and there were interested people still standing around waiting to hear about the products."
At this year's trade show, our friends at Hugs Pet Products were able to showcase some of their new items at the Expo's "New Product Showcase."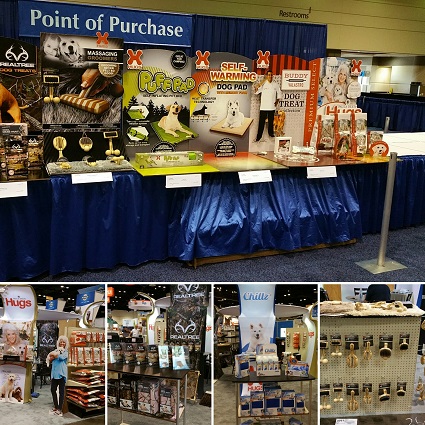 Hugs featured their Paula Deen Premium Select Pet Food, their brand-new line of Massaging Groomers, the Puff Pad and their recently-unveiled Realtree Dog Treats.

Matt also mentioned that words like "Innovative" and "Interesting" were used to describe the Massaging Groomers brushes including the Palm Brush, Pin Brush, and Slicker Brush.
Thanks to Matt's updates, we can see that the excitement didn't stop when the Global Pet Expo ended. In fact, it's just begun!
Copyright Davison, 2016
While Davison regularly attends trade shows in a number of industries, it does not promise that any particular client product will be, or is likely to be, presented or discussed at a trade show.
The typical client project is not licensed, sold in stores or profitable.