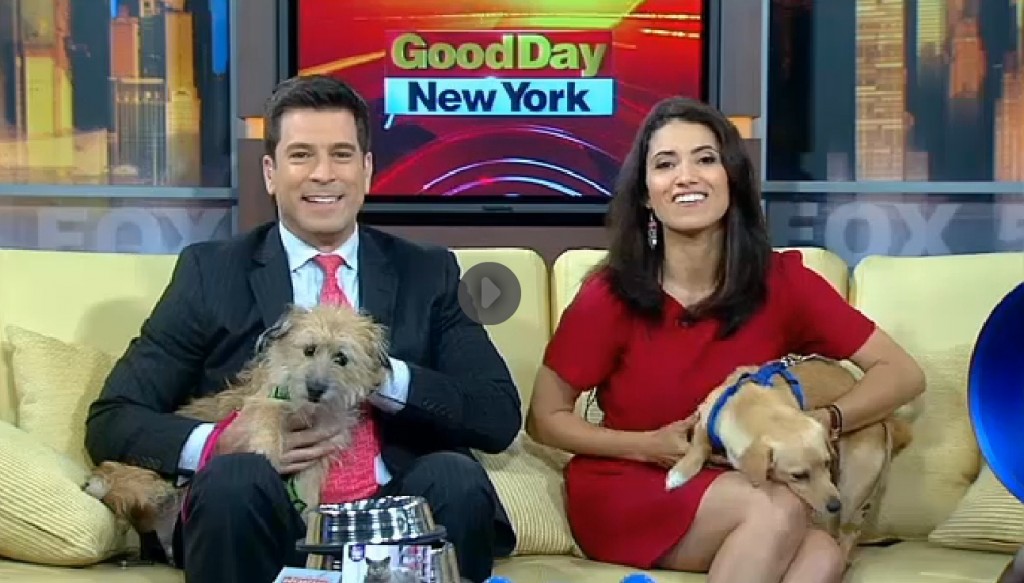 Wendy Diamond — entrepreneur and animal rescue advocate, author of two cookbooks and founder/editor of Animal Fair magazine – recently appeared on New York City's FOX morning show "Good Day New York" to discuss important summer safety tips for everybody's four-legged friends. During her spot, Diamond showcased Davison's & Hugs Pet Products' Hydro Bone as a way for our dogs to beat the heat.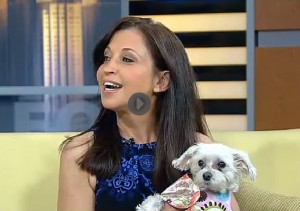 Diamond spoke with the "Good Day New York" hosts to emphasize that the big issue for our animal companions this and every summer is the heat. Stressing that our dogs don't sweat but pant, Diamond showcases some of her favorite products to keep our animals cool and healthy this season.
Appearing alongside Dyson's Air Multiplier Blue Bladeless Fan and other must-have's for the dog days of summer, Dog Fancy's Editor's Choice Award Winner Hydro Bone is recommended by Diamond to keep your pet hydrated and safe in the heat.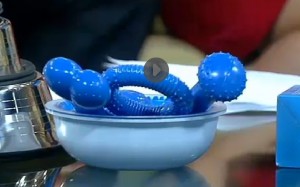 Dogs can quickly get too warm and dehydrated, particularly if they are active out of doors, so Davison created the Hydro Bone, a hydrating chew toy, to keep canines cool and content, even in hot weather. The chew toy comes in 3 sizes, for dogs and puppies 6 weeks and older. The water holding toy combines fun with refreshment, so it quenches your dog's thirst while playing. When soaked, the molded rubber bone's foam core absorbs water, which is then released through specially designed holes as the toy is squeezed.
It's great to see the Hydro Bone garner such positive national attention!
Here's hoping even more of our pet-savvy products create a buzz at the Union Square dog park.