Father's Day is right around the corner on June 21 and if you are scrambling to find the perfect gift for your dad, look no further! We're here to deliver you a Father's Day gift guide!
Here are four great gift ideas to show dad how much you love him!

Chef Tony Bacon Baker – In case you missed it, the Chef Tony Bacon Baker that we designed and licensed to our friends at the Love Cooking Company was featured on a TODAY's Show "TODAY's Take" segment. The Bacon Baker provides a Better Way to make bacon and is the perfect gift if your dad loves crispy bacon alongside his eggs or on a delicious sandwich!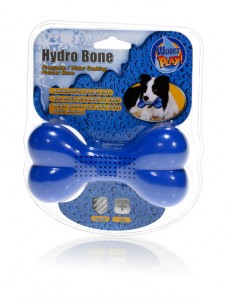 Hydro Bone – You don't think that we forgot about pet dads do you? Of course not! The Hydro Bone is the perfect gift for the pet dad in your life and Fido won't mind it either! This innovative hydro toy that we designed helps keep canines cool and content even on the hottest days! When soaked, the Hydro Bone's molded rubber foam core absorbs water, which is then released through specially-designed holes as the toy is squeezed! The Hydro Bone comes in three sizes for dogs and puppies six weeks and older and will offer endless entertainment to both dad and Fido!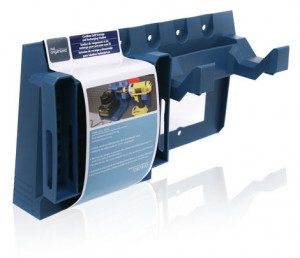 Pegboard Power Drill Holder – If your dad loves power tools and is looking for a Better Way to store his precious power drill, we have the perfect product! The Pegboard Power Drill Holder that we designed creates an all-in-one station that securely holds a portable drill, charger and drill bits! The pegboard can be mounted on a wall, which provides a convenient way to organize tools! So, this Father's Day, declutter your dad's workspace with the innovative Pegboard Power Drill Holder!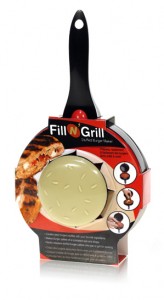 Fill N' Grill – The Fill N' Grill is the perfect gift for the grill-master dad! If your dad has been searching for a Better Way to make delicious burgers, the Fill N' Grill can help! This innovative product makes filling burger patties with flavor-packed ingredients a quick and mess-free task! Simply put a meat patty in the bottom tray, press down with the meat shaper tool, put whatever ingredients you'd like in the center, place a second patty on top, close the lid, press the "burger button" and voila! The outer edges of the burger will be sealed and ready for the grill!
Though these were just four Davison Father's Day gift ideas, we have plenty more! We invite you to take a look at our growing product list to find the perfect gift for your dad this Father's Day!
Copyright Davison, 2015
A typical project does not get a royalty agreement, sell in stores or generate a profit.