We hope you all had a wonderful holiday season and we are very pleased to report that our television debut was a stunning success!
Mr. Davison would like to send a sincere thank you to everyone who joined him to celebrate the premiere of the History Channel's "Inventionland" reality show at Hoffstot's in Pittsburgh on Christmas Eve.  Those who joined in the premiere party enjoyed festive drinks and one awesome show!
As you may have imagined, news of the show premiere has made it near and far!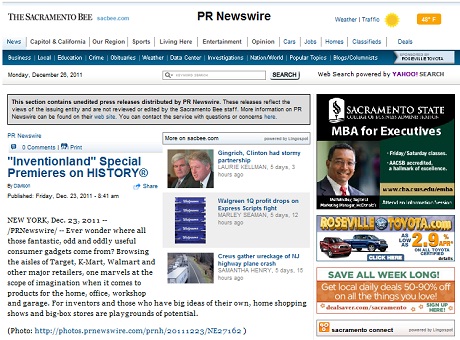 The Sacramento Bee announced the premiere, so west coast viewers could tune in!  Breitbart.com, an online publication that offers real-time access to top news and analysis sources, also announced the "Inventionland" premiere!
We also saw online posts about "Inventionland" on Hartford, Connecticut's Eyewitness 3 News, NorthcentralPA.com, Its Reality TV and at Snazzy Itemz!  
Of course, we made the social media circuit, too!  Check out one of our Twitter follower's comments below:
"Creative minds will want to watch the History Channel's new reality show:  inventionland.com/about.html." 
 Finally, if you watched the show, you know that the company, Step 2, licensed a product idea from our client, Milton, for a cooler that keeps your beach umbrella securely anchored in the sand while you're enjoying a day at the beach!  Well, check out their website, which showcases the "Shade Cooler, as seen on the History Channel's TV Show 'Inventionland.'"  AWESOME!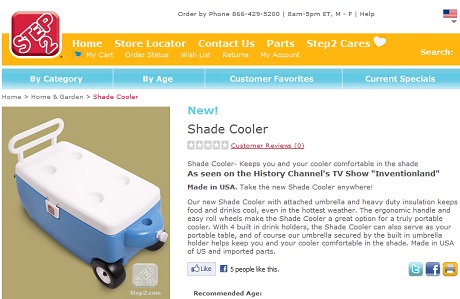 Now, we have high hopes that the History Channel will be showing the premiere again soon!  Thank you so much to everyone who helped to make the show such a success!