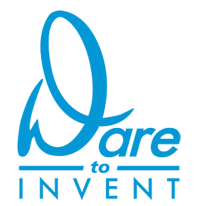 Inventing is about more than just having an idea... It's about taking a chance.
Diana Dared to Invent
It was a mid-summer electricity outage that pushed Diana, a Georgia mother of two, into action with her idea. After work one day, the self-proclaimed pet lover walked in on her beloved miniature dachshund, Ripley, panting and dehydrated. Frustrated that there were no products on the market to help him, Diana knew she had to find a Better Way to keep pets like Ripley cool and safe in any condition.
Watch as Davison's Better Way to Invent turns Diana's Chilly Mat idea into a store-ready reality!
Past Episodes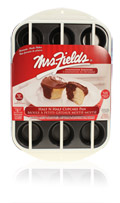 Melanie was an "on again, off again" baker from Chicago, who only baked when the moment struck her. While baking brownies in the kitchen one day, Melanie began to cook up a product idea that would provide a Better Way to quickly and precisely cut a tray of brownies into the same size. When Melanie came to Davison, she had already spent a lot of time and money on a patent for her idea. However, things changed when buyers showed more interest in cupcakes and not brownies! With cupcakes in and brownies out, Davison invented the world's first Half N Half Cupcake Pan for Melanie – a fun twist on an old favorite! Though Melanie's battle with cancer ultimately took her too early, her brother, Richard, is proud to see the success of his sister's invention.

Eastern Pennsylvania couple Gary and Ruth Frazer came up with their home improvement product idea in the same place that many people do a lot of their thinking... the bathroom. Ruth got tired of loose toilet bolt caps falling off after cleaning or getting carried away by family pets and toddlers. Along with her husband, Gary, she wanted to find a way to secure loose caps to the bolts, for a better-looking, safer bathroom.

With the help of Davison's creative team, Christine created the Brownie Bowl, which is designed to bake any type of dessert into a bowl that will hold all sorts of tantalizing toppings. Users can bake cookies, cakes, breads, brownies, cereal treats, or muffins, and they bake evenly every time. Thanks to its sleek, silicone design, the Brownie Bowl can cook at pretty much any temperature, with any recipe! The Brownie Bowl is even dishwasher safe for a very easy clean up!

During a brainstorm session for a product that would use a nail to cook a potato from the inside out, Pete came up with an idea for a better cupcake pan. "Why don't we just push nails right through a muffin pan? Then we'd be able to put something right on that nail; marshmallow or a Snickers bar," said Pete, which would create a treat with a surprise at its core.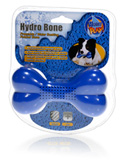 Animal lover, Diane, enjoyed taking her precious Japanese Chin pup, Alexander James, on long car rides; but, she hated hearing him panting in the back seat. She wanted to provide her pet with on-the-spot, thirst-quenching refreshment that wouldn't create the same mess the water bowl did.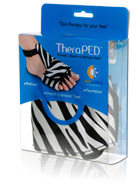 Missouri native Lennell Parks was an everyday inventor, who had a problem with "hot feet" caused by multiple sclerosis. She contacted Davison with an idea to soothe sore feet and toes. Her innovative product was designed by Davison Creationeers and has since been featured on various blogs and even got a mention by the American Podiatric Medical Association (APMA). Also, Z-LIFE Magazine, the official publication of Zumba Fitness, featured the TheraPED as an answer for sore, "danced-out" feet that have had a little too much merengue march. It was even given out in gift bags at the 45th Annual Country Music Association (CMA) Awards!

Washington state native Sharon was your everyday housewife and mother... but, she had a bit of a problem. She wanted a comfortable, convenient place for her dogs and cats to sleep on or in while on camping trips or at home in her own backyard. While shopping in one of America's largest retailers, Sharon noticed a small pop-up tent and thought that a real tent that size offered the perfect solution for her furry friends.

Pittsburgh, Pa. native Julian was your everyday guy... but, he had a houseguest problem. Julian's "little" stink bug problem was quickly turning into an infestation. He needed a way to permanently evict his uninvited tenants without creating a big stink! Watch as the Davison Inventing Method is used to invent Julian's "Best Stink Bug Trap Ever!"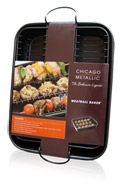 We've all been there: meatballs that don't brown evenly... meatballs that get misshapen and flat if you fry them and sit in their own unhealthy grease if you bake them. Jean believed making a delicious & decent meatball could be easier, more convenient and, above all, healthier! Watch as the Davison Inventing Method is used to invent Jean's "Meatball Baker!"
Extreme sport enthusiast, John, loved spending time outdoors with his kids... riding a scooter, skateboard or whatever they could find; but, he had major concerns about the safety of a scooter's small wheels and wobbly, narrow board. John wanted to combine the "west coast" sports of surfboarding, skateboarding and bicycling into one, safe, convenient and fun activity. Watch as the Davison Inventing Method is used to invent John's "BikeBoard!"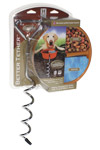 Most pet lovers need to tether their beloved four-legged friends outdoors sometimes. Our inventor, Ed, loved his canine companion dearly, but hated when his pet's chain got in the way, knocking over food and water bowls and, ultimately, leaving his pet thirsty. Ed wanted a convenient, humane way to tether his pet outdoors. Watch as the Davison Inventing Method is used to invent Ed's "Better Tether!"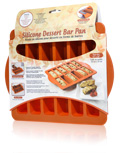 Have you ever baked a delicious batch of brownies and only wanted to eat the ones that had chewy edges? Our inventor, Joseph, had always loved brownies with a chewy edge; in fact, much to his wife's dismay, he used to slice a pan of brownies before it had finished baking, just so all the squares would have edges. Joseph wanted to satisfy his tastes without upsetting his wife. Watch as the Davison Inventing Method is used to invent Joseph's "Silicone Dessert Bar Pan!"

Have you ever tried to take your pets out for a walk when it's cold and there is snow or ice on the ground? Dogs' paws often end up cold, injured or frostbitten. Kay wanted to solve the bitter problem that snowy, treated roads and sidewalks caused her pets. Watch as the Davison Inventing Method is used to invent Kay's "Pugz Shoes!"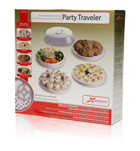 Have you ever taken deviled eggs to a party, only to have a mess when you arrive? Joy wanted to solve the messy problem that traveling with party food created. Watch as the Davison Inventing Method is used to invent Joy's "Party on the Go!"
Davison's research, development and presentation services are provided for an upfront fee paid by the client and a contingent fee (which is a percentage of royalties obtained by the client, if any). New product development is an uncertain endeavor and the use of Davison's services typically does not result in a license agreement, sales on any market or profit to the inventor. Davison does not perform analysis of the feasibility, marketability, patentability or profitability of ideas submitted to it.
Copyright: Davison, George Davison Studios