It's been less than two months since we announced that Davison products have sold in more than 900 stores. To our surprise, we've continued to add retailers at a fast and often incredible rate, and our total store count is almost at 1,000 (+990)!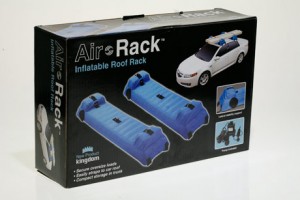 This is due to the many new products we've designed and brought to market.  One recent example is the innovative Air Rack. This inflatable roof rack is now selling in TimBr Mart, Canada's largest dealer-owned building materials buying group!
But that's not all… we are in the process of adding numerous Swingers by Swing Away — the line of super-innovative collapsing kitchen utensils that we created for Xtraordinary Home Products (XHP).  Many more have just hit the market – totally 19 products in all.
Another fresh Davison product that hit the ever evolving marketplace is the Fill N' Grill, which sold on QVC.  We are ecstatic to report that the Fill N' Grill sold out of 3,000 units in just three minutes!  The Fill N' Grill stuffed burger maker is a product that we created for XHP.  It's a quick and easy way to fill a burger with your favorite ingredients.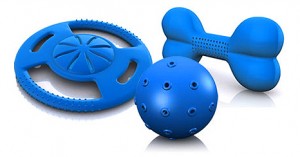 Davison and Hugs Pet Products continue to produce exciting, new pet toys for the market.  Hugs recently introduced the Hydro Ball and Hydro Saucer, which joins the Hydro Bone  in an awesome and innovative line of toys for your dog.  You can find all three of these on the Hugs website and at a Sam's Club or Bed, Bath and Beyond near you!
Major retailers that now carry the Davison "D" include Busy Beaver and Ritz Camera, both of which began selling the fun and convenient Party Traveler; TJ Maxx and Marshalls now sell the Hydro Bone and Costco Canada recently picked up the Aviva Cosmic Slide.  We are very excited to add these well-known retailers to our long list!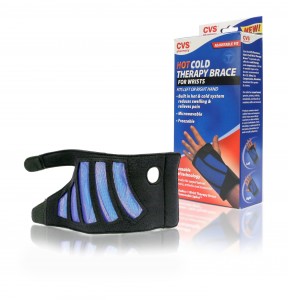 We've also added many niche-oriented e-commerce retailers selling the line of Hot/Cold Therapy Braces we designed for Health Enterprises, and niche-oriented online kitchen stores selling the Healthy Steps portion control utensils (we just added the Single Serve Water Infusers) and kitchen gadgets that we conceived in collaboration with Jokari.  We even found a few new online shops selling the Twister Caps/Bolts!
Next stop — The BIG 1,000!