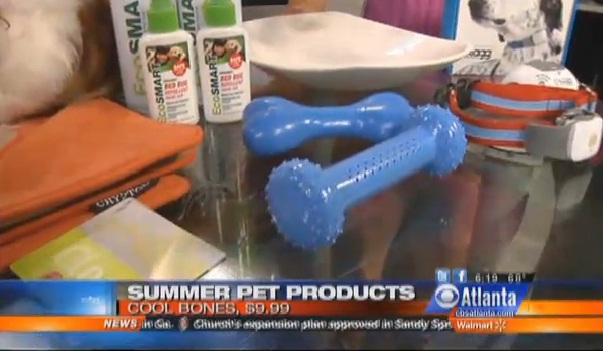 Hydro toys quench Hotlanta's thirst for innovative pet toys
Davison's Hydro toys were featured on Atlanta's CBS "Better Mornings," hosted by Jennifer Valdez. Jennifer welcomed international pet expert Charlotte Reed – a corporate lawyer who has grown her pet company from a one-woman operation to a premier, full-service pet care provider – to talk about some must-have dog toys to beat the summer heat.
Reed showcases the Hydro Ring and displays how the Hydro line refreshes parched pups by giving it a squeeze to release the water stored in its absorbent core.

Rex and the City
The rest of the Hydro line was also featured on The Times Square Chronicles – a blog that brings a sense of community to Times Square's three zip codes and beyond. Their article "Five Summer's Must-Have Pet Products" notes they're "the perfect way to quench your dog's thirst as he plays. Serve frozen for fun on the hottest of days."
The Hydro line is a set of hydrating chew toys that keep canines cool and content, even in hot weather. The water-holding toy combines refreshment with fun and quenches your dog's thirst while playing. When soaked, the molded rubber bone's foam core absorbs water, which is then released through specially designed holes as the toy is squeezed.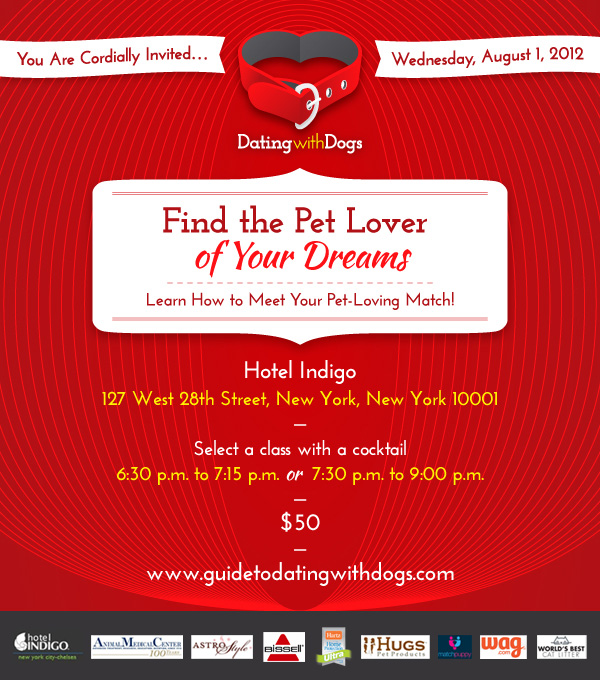 Find the Pet Lover of Your Dreams
Hugs Pet Products will be sponsoring an event next Wednesday, August 1st in the Big Apple!  It's a dating seminar to find your perfect mate, but there's a twist – it's for people that have pets!
Here's how the website describes it: "In life, there are dating deal-breakers. Some include pets. Whether you are a city dweller or a suburbanite, finding a romantic interest is no easy feat, especially if you have a pet. 'Finding the Pet Lover of Your Dreams,' taught by MARRIED Petrendologist Charlotte Reed, is a class designed to help single pet owners discover how to meet their match, whether that person has a pet or not."
Each single attendee will receive a gift basket, which will include the Davison-designed/Hugs Pet Products' Hydro Bone!