Valentine's Day is tomorrow and if you're still scrambling to find gifts for that special someone in your life, we're here to help! Scratch that; actually, Davison is here to save your Valentine's Day!
"How?" you may ask. Well, thanks to a little creativity, you can make your very own Valentine's Day gifts with some great Davison-designed products.
We know that flowers, cards and candy may be the safe route; but, how about swooning your Valentine with some home-baked love?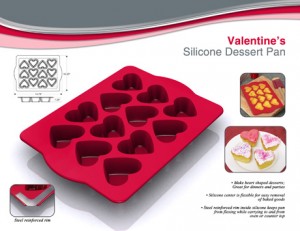 Davison's Sweetheart Silicone Dessert Pan gives you lots of flexibility (literally) to personalize delicious treats for your sweetheart.
The pan was originally designed for our client, Joe, who wanted to ensure that every brownie he baked had chewy edges. But, the Sweetheart Silicone Dessert Pan can make so much more than just brownies!
You can fill the 12 heart-shaped molds with cake batter, Rice Krispie treats, cookie dough or another of your Valentine's favorite sweets. Thanks to the pan's flexible silicone construction, you can easily remove whatever delight you bake up for your special someone.
The Sweetheart Silicone Dessert Pan has sold in stores like Hobby Lobby, A.C. Moore and Kitchen Couture.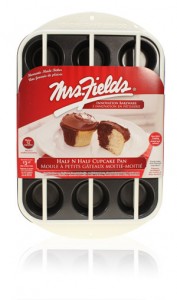 Don't forget the Half N Half Cupcake Pan that can help you whip up a decadent treat for your better "half!" This Davison-designed bake ware allows you to customize your cupcakes for both you and your sweetheart! You can even top them off with some festive red or pink icing and don't forget the delicious Valentine's Day sprinkles!
So this year, swoon your sweetie with the Sweetheart Silicone Dessert Pan or the Half N Half Cupcake Pan and celebrate your Valentine's Day… the Davison way!
Copyright Davison 2014
A typical client project is not licensed, sold in stores or profitable. The inventor of the Half N Half Cupcake Pan has not realized a net profit on the product.