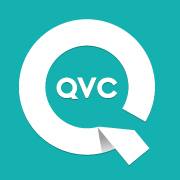 It seems like mere weeks ago when we told that you the Davison-designed Miracle Loaf was to be featured on QVC's "In the Kitchen with David." Days later, we shared the exciting news that the Miracle Loaf had SOLD OUT on QVC in less than 10 minutes!
Today, we've got more exciting news to share regarding the world's leading video and ecommerce retailer.
Another Davison-designed product, the Half N Half Cupcake Pan, is scheduled to appear on QVC between 1- 2 p.m. tomorrow!
For Davison and our inventors, that's TWO products appearing on QVC in less than one month's time!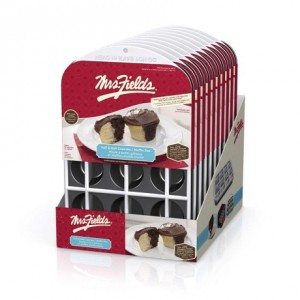 This incredible news from QVC comes on the heels of Half N Half Cupcake Pan excitement that has been building for months. Just before the holidays, the Chicago Food Blogger's 2013 Holiday Gift Guide featured the pan, calling it a "fun way to create creative cupcake flavor combinations – all in one cupcake!"
Most recently, Mr. Davison and our client, Richard, had the pleasure of seeing the Half N Half Cupcake Pan live on the store shelves at a local Jo-Ann Fabric and Craft store.
The pan, which was licensed and is sold by the Love Cooking Company under their Mrs. Fields Bakeware Innovations line, allows users to make delicious cupcakes and muffins that are equally split between two flavors! It comes with an easy-to-use-and-clean divider that separates the cupcakes into two halves.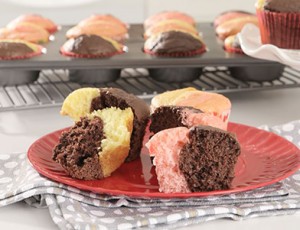 So, combining chocolate, vanilla, strawberry, blueberry or any other mouth-watering flavor is no problem with the Half N Half Cupcake Pan!
As you know, the professionals at QVC are always cooking up delicious combinations, so we can't wait to see what they create with the Half N Half Cupcake Pan!
Don't forget to record QVC between 1- 2 p.m. tomorrow – and, tell your family, friends, clients and anyone else you know to tune in, too!
Copyright Davison 2013
A typical client project is not licensed, sold in stores or profitable. The inventor of the Half N Half Cupcake Pan has not realized a net profit on the product.