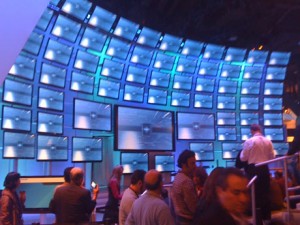 Our team of Licensing gurus traveled to Las Vegas to attend the 2011 Consumer Electronics Show, the world's largest consumer technology tradeshow. There, some of the world's most cutting edge technology companies across global industries dazzled attendees with the latest innovative products.
"It was awesome," said Davison's VP of Licensing. The hit of the show was 3D, which, he said, is coming to everything — TVs, cameras, camcorders, gaming, etc. "It was pretty cool; definitely a different experience." In addition to viewing all the latest technology, the team met with several companies they had already been working with and had presented products to.
"The meetings went well … We're trying to find the right products to fit in their lines," the VP said. "It was good to meet somebody face to face and to understand their product line a little better."
He also reported that, in addition, they reached out to some of the top corporations in the world, including Microsoft, Polaroid, Sony and Motorola.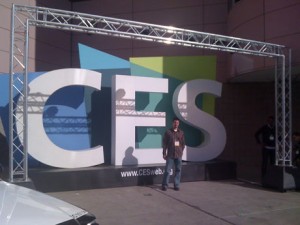 "It was a good show; we are looking to hopefully receive some feedback from some very large companies," he said. "We're working on opening up dialogue with those companies."
While no client should expect that his idea will be presented at a trade show, Davison's presence at trade shows is invaluable in building contacts and keeping in touch with companies that are looking for new or improved products."