Innovation is a natural phenomenon that occurs over time. Think of things you see and use in your daily life that have evolved by leaps and bounds over time thanks to major innovations and improvements – wheels, telecommunication, computers, gaming and more.
It's when we open our eyes and open our minds to the nature of improvement that innovation ignites.
For over 27 years, so many people have reached out to our professional team at Davison because they believed in their ideas. They are idea people. They are innovators. They are inventors.
These clients believed that they had found "a better way." While some confidentially submitted ideas for completely new inventions, others submitted ideas for innovations that would improve a current way something is done. They were able to tune into their power of observation and open their minds to the possibility of improvement. In either case, these client stories are not unlike the story of our founder, Mr. George Davison. While they may have tried and failed and then tried again and failed again, it's all a part of failing your way forward.
As we keep going after our ideas, new observations are realized. We learn to understand why it didn't work the first time, the second time, the third time. However many times it takes is what's necessary to make movement and progress. Just take it from one of Mr. Davison's inspirational thought leaders:
"I have not failed. I've just found 10,000 ways that won't work." – Thomas A. Edison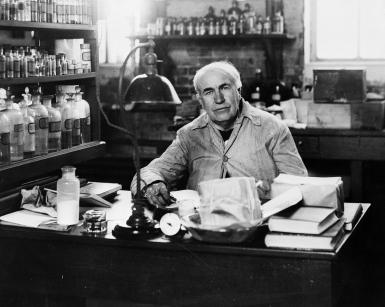 The lesson is to keep curious, keep observing and continue on the path to innovation. If you have an idea and want help on your invention journey, contact us today.
Copyright Davison, 2016
Media:
http://inventors.about.com/od/famousinventors/fl/Failed-Inventions-of-Thomas-Alva-Edison.htm