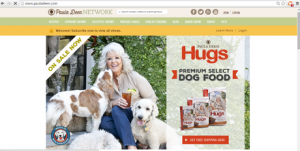 As fall approaches, the excitement continues to build around the partnership that our friends at Hugs Pet Products have formed with celebrity chef and TV host Paula Deen. With Hugs, Deen has just released her own brand of dog food, which is now selling at her website's General Store!
Deen's website is not the only place where consumers will be able to purchase her special recipes of dog food. They're already available from Hugs Pet Products and the chicken, beef and lamb varieties are soon to be available in various stores around the country.
Even before these pet-pampering foods hit stores this fall, we've received a first glimpse of the products and packaging from our friends over at Inventionland. Late last month, the very first shipment of Deen's dog food arrived at their creative space!
The Inventionland design team was responsible for creating the Paula Deen dog food packaging. Just take a look at the back of the bags for proof!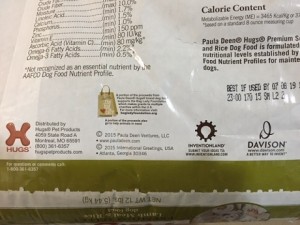 You can order your pup's first bag of Paula Deen's dog food from Hugs Pet Products or from Deen's General Store. But, today, we're giving you a sneak peek at the packaging: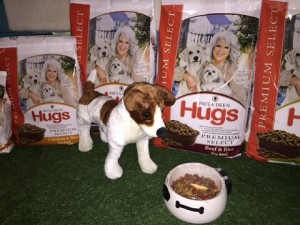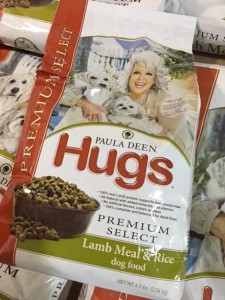 Copyright Davison, 2015