Jen – a stay at home mom and writer of Sugar Pop Ribbons, a blog dedicated to reviewing innovative home products – recently took Davison's Clip & Drain for a spin. Jen used the Clip & Drain for a variety of tasks, replacing the bulk and unwieldiness of a standard colander, including draining the water from some blueberries for her kids.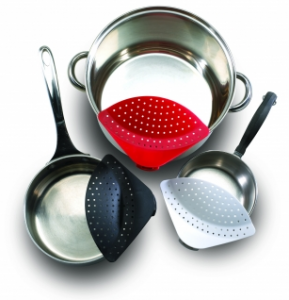 Jen writes: "As someone who cooks for her family at least 5 nights out of the week, I am constantly on the lookout for kitchen gadgets that will make things easier for me in the kitchen. One of the things I love about Chef's Planet is that the company is always updating their catalog with inventive products. Recently, I received a Clip & Drain from the company to review. Honestly, I did not realize how much I needed this product until I saw it, lol. Although I have colanders at home, I don't use them regularly. Instead of dragging the heavy colanders from my kitchen cabinets, I just put the lid over the pot and pour the water out through a little gap between the pot and it's lid. Of course, one of two things will happen: either I am not able to drain all of the water out, or I would accidentally pour out the vegetables or noodles I have in the pot."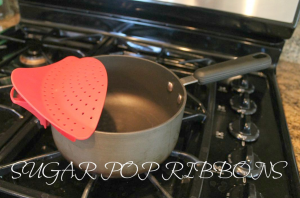 "The Clip & Drain is fantastic because you could clip them over any size pot or bowl. Just this morning, I used it on a bowl and drained out the excess water after I washed some blueberries for my kids. This definitely works much better than my old method of draining water"
Davison created the Clip & Drain to save you time while preparing meals and to cut down on clean up when the meal is complete. This cleverly designed device features a stainless steel reinforced clip and a silicone gripper that attaches to pots with ease.
Congratulations to Davison for dazzling diners with the Clip & Drain and for the prescient purging of bloated kitchen cabinets everywhere.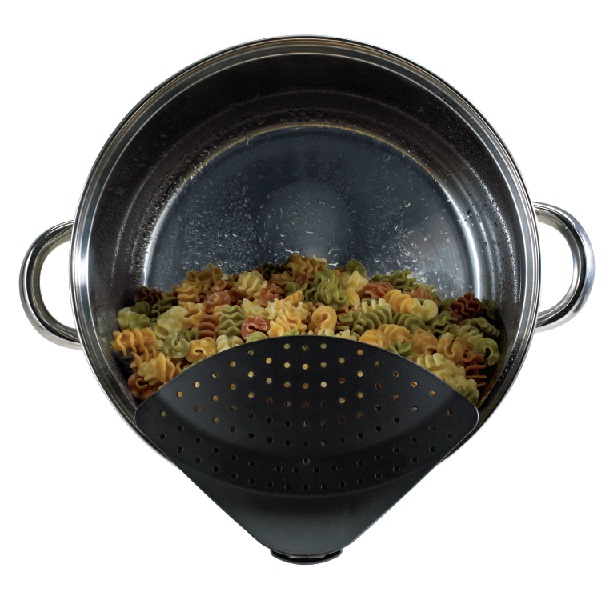 The client has not made a profit on this product. A typical project does not get a royalty agreement, sell in stores or generate a profit.