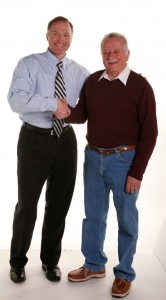 Despite setbacks and being turned down by two other companies, our client never gave up on his dream to create a product that would provide a better way to secure a dog outdoors, and he never lost his faith in Davison's ability to bring it to market.
"Not once did I doubt that I was on the right track," he said. "If you're going to be successful in inventions, you better believe in your product … It never entered my mind to give up."
Ed thought the modifications made as a result of buyer feedback were "good changes," in fact, he wished he had thought of them himself!
He also appreciated the sign-offs along the way, which made Ed feel more secure and like he "was a part of Davison." When he received his virtual he "wanted to show it to the world. It was just a beautiful picture," said Ed. In fact, as soon as he got it from the mailman, he ran to show family members.
Although they wished him well, they thought he took too many chances and didn't share his excitement. Ed had a different philosophy: "We're not promised tomorrow, so get everything done today."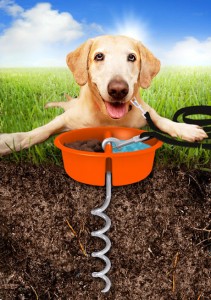 Mr. Davison is enjoying the experience of seeing another client achieve his dream of having his product make it to the store shelves. "This is just another glowing example of how the Davison Inventing Method works," he said.
Ed's advice to other inventors is two-fold: they should realize that they need the help of an experienced professional; and they must have faith in their ideas.
"I think a lot of people could invent what I did, but they don't give themselves a chance; they just don't believe in themselves enough," he asserted. "If you have an idea of something that you believe in, immediately find a professional company to help you, like Davison. You will never make it through yourself and be successful. You can't be smart in every area."
"Davison has all that you need to get your product on the market," he continued. "They have the experience; they have the workforce and quality people… I'm glad Davison is a partner. It's been a good experience, and I'm glad I'm associated with (Davison)."
Stay tuned to see what awesome things are in store for Ed and the Better Tether — and all the happy dogs and pet owners who use it!
A typical project does not get a royalty agreement, sell in stores or generate a profit.