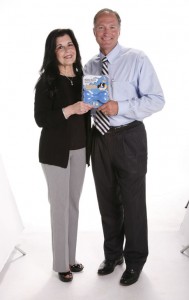 Diane was very worried. Her beloved Japanese Chin puppy, Alexander James, was panting in the back of her car while she and her daughter, Kristen, were driving on a hot summer day in Rhode Island. She knew a bowl of water wouldn't work in a moving vehicle, and trying to give him water out of a bottle also would result in a mess. She needed a better solution.
"Our puppy was warm in the car and I was concerned about him not being able to have water," said Diane. "It was pretty hot; I had to think of something."
And she did. Diane came up with an idea for a hydration device that would provide pets with cool water anytime, anywhere.
She went to the pet store to see if there were any such products on the market but "was not impressed" by what she saw. "I didn't think they would fulfill the goal I was looking for; I thought there should be more innovation," she recalled.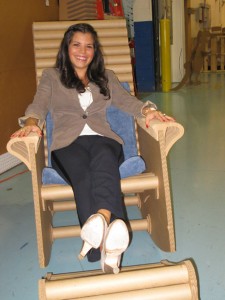 "My daughter thought it was a good idea; so, I said let's go for it and see what happens," said the HR and payroll administrator. Diane, who designs fashions as a hobby, considers herself to be a creative person. She realized it was "completely impossible," however, to bring her idea to market on her own.
"I did recognize that I would need a lot of help with that …to make my idea a realty," she said. "They are a full service company, and that is one of the reasons I went with Davison."
Initially, she thought her idea would be made into a product and selling in no time. She quickly learned there is a process, which begins with research. Our team found something similar to her idea on the market, so Davison designers set to work on making her product a little different, and a lot better.
"I was so completely overwhelmed when I found out how much work goes into doing a product. At the time, I didn't understand they were going to make my idea better," said Diane.
Kristen, a college student at the time, supported her mother, but she was skeptical.
"I thought it was a great idea, but I'm a skeptic at heart," said Kristen. When she later saw how the team had tweaked her mother's design, however, she thought it "was cool."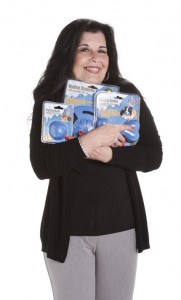 Other than her daughter, Diane didn't tell anyone about her idea for a new product to keep pets hydrated because she was afraid they would try to talk her out of it. "It was our little secret."
Well, the secret's out — her idea was turned into not just one, but three new hydrating chew toys!
Click here to read Part 2 of the exciting story about our client her invention, the Hydro Bone, and the invention of the Hydro Line. Here is a little preview from a thank you note Diane sent us following her recent visit to Inventionland:
"It was great to witness that the employees of Davison are a TEAM and know its true meaning." wrote Diane. "All of you have changed my life in the most positive way imaginable."
A typical project does not get a royalty agreement, sell in stores or generate a profit.
To be continued…