If you know us very well, you know we're all about finding innovative solutions to everyday problems. Now, a Davison-designed product is receiving recognition for doing just that.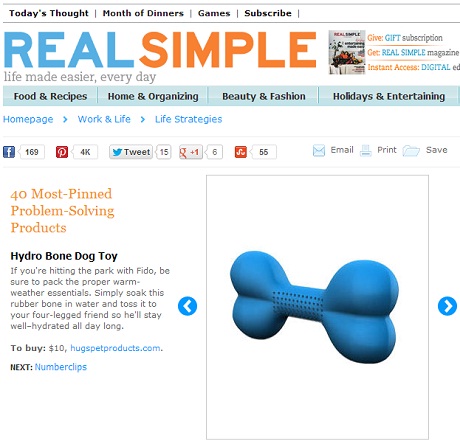 Real Simple Magazine, whose motto is "life made easier, every day," recently included the Davison-designed Hydro Bone on their "40 Most-Pinned Problem Solving Products" list.
Of the hydrating chew toy, the magazine said, "If you're hitting the park with Fido, be sure to pack the proper warm-weather essentials. Simply soak this rubber bone in water and toss it to your four-legged friend, so he'll stay well–hydrated all day long."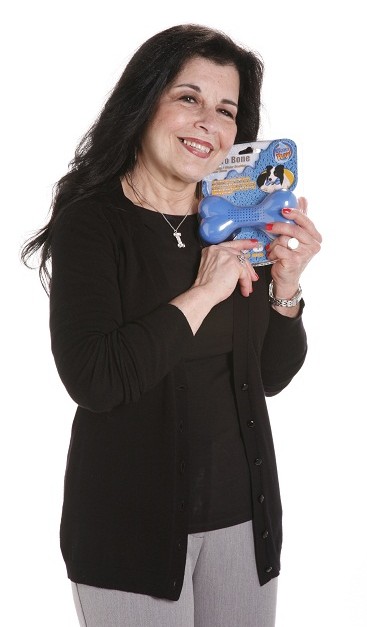 Licensed and sold by Hugs Pet Products, the Hydro Bone was born in the mind of our client, Diane, who first got the idea for the refreshing toy when she was looking for a way to keep her Japanese Chin puppy hydrated on long car trips.
Diane's Hydro Bone certainly solved that problem and more! On Real Simple's list, the Hydro Bone is among other problem-solving products like a corn de-silker, dissolvable jar labels and a machine that chops up candy or cookie ice cream toppings. View Real Simple's entire list here.
Congrats to Diane, our Creationeers, Hugs Pet Products and everyone else who had a hand in bringing this innovative bone to market!
A typical project does not get a royalty agreement, sell in stores or generate a profit.