The Global Pet Expo begins today in Orlando, Florida, and we are excited to see what the next few days have in store for the pet product industry!
Why? Because the Orange County Convention Center floor is the stage for Hugs Pet Products to showcase their latest and greatest products!
But, that's not the only reason that we are excited. In fact, two Davison-designed products that are licensed with Hugs Pet Products will be on display at the pet industry's largest annual trade show!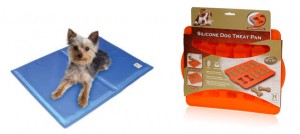 The Chillz Mat as well as the Silicone Dog Treat Pan, which are both client inventions, will be in the lime light at the Hugs Pet Products booth!
Could you imagine seeing your own pet product or other new invention idea being displayed at the Global Pet Expo or another big industry trade show, too? Though a typical Davison-developed product is not shown at a trade show, this doesn't mean that you still shouldn't pursue your invention dreams. If you want to possibly turn your idea into a tangible product, take the first step, and submit your idea, today!
Our representatives at the trade show have been sending us lots of great pictures from before the event even started! Here's a little preview of the Hugs booth while it was under construction yesterday!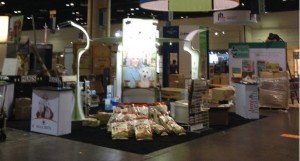 Obviously, the fun is just beginning at Global Pet Expo. Expect to hear more from Orlando soon!
Copyright Davison, 2015
Images:
https://globalpetexpo.org/images/logo_generic.png
A typical project does not get a royalty agreement, sell in stores or generate a profit.