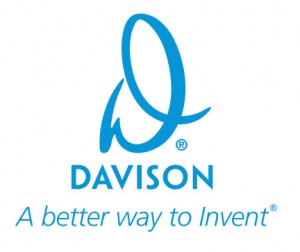 As Women's History Month is quickly coming to a close, we wanted to end this month-long celebration by putting a spotlight on some of the innovative women who've found a Better Way to bring their new product ideas to life with Davison.
So, let's get right to it and introduce you to some of our successful Davison female inventors who dared to invent and followed their invention dreams!
Lennell Parks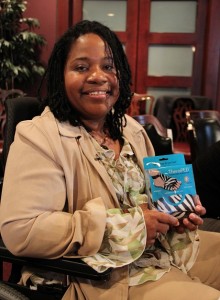 Hot, achy feet were an everyday occurrence for Lennell Parks, due in part to a medical condition. Parks went on to get in touch with Davison and devised a Better Way to soothe sore feet. The TheraPED was created out of her idea and this spa-therapy product provides both cooling therapy and moist heat via neoprene gel pads that sooth sore feet and toes. This innovative product has sold in stores and has been recognized by the American Podiatric Medical Association, as well as the Country Music Association. If you'd like to learn more about this innovative product, read about the TheraPED's story, here!
Joy Clymer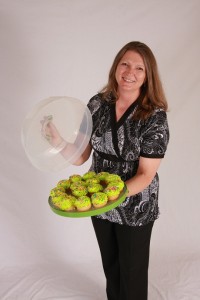 For many, deviled eggs can be just that – a devil to transport to a get-together. They often slide around on the plate, topple over and usually make an overall mess. When Joy couldn't find an easy way to transport her treats, she brought her solution to Davison. It was then that the Party Traveler was born. This innovative product includes a universal base, egg tray, cupcake/muffing tray, pie/cookie/cake tray, veggie/chip tray and a transparent, locking lid. Needless to say, Joy's invention is very versatile! The Party Traveler has sold as the Party-on-the-Go on QVC and has sold at countless other retailers nationwide. If you'd like to learn more, you can read the entire Party-on-the-Go story, here!
Diane DiRaimo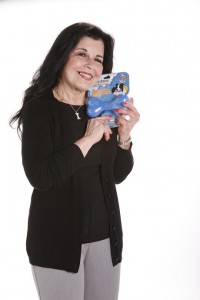 Dog lovers, you'll want to pay attention to this invention's story. It all begins with Diane DiRaimo's problem of keeping her two dogs hydrated during long car rides. Sure, she could have filled a water dish, but bumpy roads and turns would have led to a mess and, of course, dogs aren't accustomed to drinking from a bottle of water, either. So, rather than give up, she found a Better Way to hydrate her pets – the Hydro Bone. This hydrating chew toy is equipped with an absorbent foam core and since it was licensed, it has become an award-winning product idea that's been seen on national TV and has sold in major retailers internationally. Read the entire Hydro Bone story, here.
Though Women's History Month is coming to a close, we're overjoyed to share the stories of these three innovative female inventors who've enlisted the help of Davison to bring their new product ideas to life.
If you're ready to make your inventing dream a reality, submit your invention idea today!
Copyright Davison, 2016
The typical client project is not licensed, sold in stores or profitable.