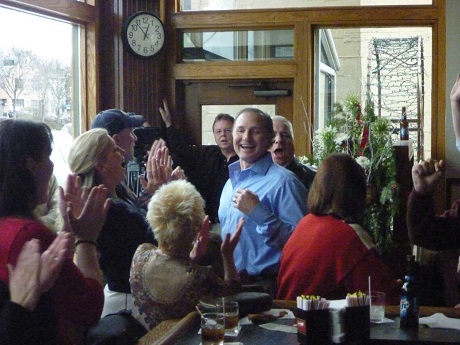 Recently, we told you all about how news of the History Channel's "Inventionland" reality show was all over the web.  Well, today, that frenzy continues… with Facebook!
Check out the post below that creationeer and "Inventionland" cast member, Lucky, posted on Ripley's Believe It or Not! Orlando Odditorium's Facebook page!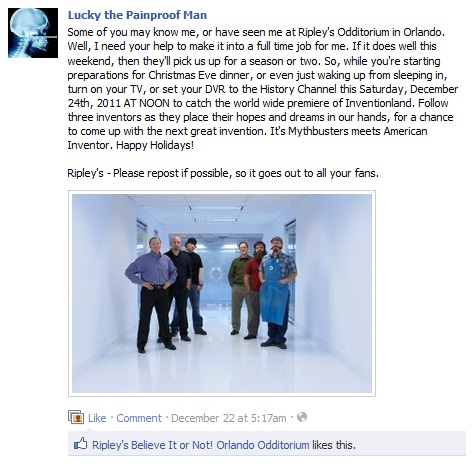 We also saw press about the show on Yahoo! Finance and we've already started to receive the first bit of client feedback from the show!  Some of our Directors of New Products passed along these messages from their clients, John and Eugene: 
"I enjoyed the show.  It was great!  It really inspired me to keep on pursuing my dream," said John.
"Great show and informative of the process of turning out winners," said Eugene. 
We'll keep you posted as the "Inventionland" show updates continue to roll in!