Mr. Davison soon will be featured on the hit Lifetime TV show where he will talk about how to bring new product ideas to life. He will be joined by Sharon, inventor of the Cool Cot House, and Katie, president of Hugs Pet Products, as they tell the story of inventing from three different perspectives and show how a new idea makes its way to the marketplace, from start to finish. The show will air on July 28 and August 11 at 7 a.m. (ET/PT). Check out the promo, and don't miss the show!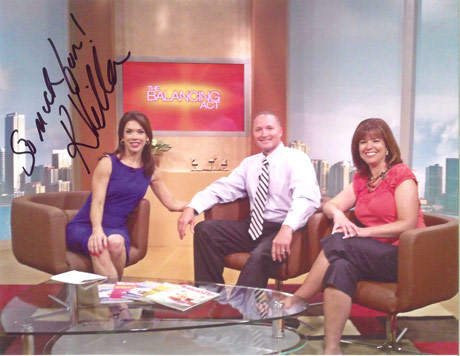 History was made recently in a TV studio in Florida. Mr. Davison, Sharon (inventor of the Cool Cot House), and Katie (president of Hugs Pet Products), were jointly interviewed for a segment of "The Balancing Act," an entertaining and educational show on Lifetime that is designed to inspire and empower women.
"It was the first time in history an inventor, the developer and licensor, and the manufacturer and marketer were all on screen together, explaining how it takes a team to launch new products," said Mr. Davison.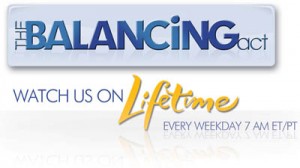 Sharon, who was very open and down to earth, talked about how she came up with the idea, Mr. Davison talked in detail about our development methodology, and Katie talked about how Hugs gets all of its product samples from us, which they take to buyers.
"By having all three of us together, we had a really powerful story to tell, and their viewers are going to see first hand the value of what Davison has to offer," Mr. Davison said. "It's wonderful to sit in a studio and listen to your inventor client and your corporate customer complimenting and thanking you. Overall, it just feels good to contribute to something so positive."
A Davison vice president who was in attendance also thought the taping was outstanding and significant. "It's a great way to get the message out," he said. "It was captivating to have the story told from three different perspectives, and to show the whole idea from start to finish … I don't think it's ever been done."
Sharon was "spot on," Mr. D. was "just great" in explaining our method, Katie "bubbled on screen" and the host "brought out the best in everybody," said the VP.
"It's just great to have wonderful clients who have the desire and the strength internally to bring something better into the world," said Mr. Davison. "I like being around people like that."
Check back here for updates about The Balancing Act segment as we get closer to the airing date later this summer. And stay tuned for the touching story of "Ducky," the shelter dog that was used to demonstrate the Cool Cot House!