With Thanksgiving (mashed potatoes) approaching this (turkey) week, it's hard (stuffing) to think about (pumpkin pie) anything but… food! However, we've finally caught up with our Licensing Team, who recently attended Atlantic City's Non-Foods Marketing (NFM) Expo, which includes literally everything… except food. The trade show now carries on a 10-year tradition of catering to retailers interested in general merchandise, including a variety of products and seasonal items one may find at a grocery or drug store… you know right behind the poultry seasoning or turkey basters!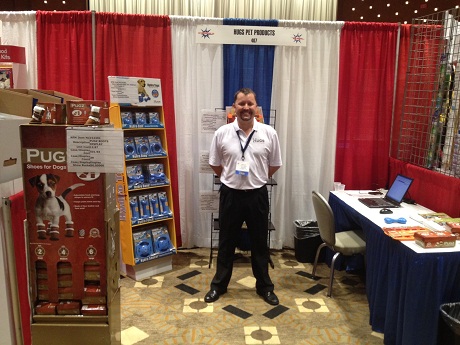 The NFM Expo hosted over 150 vendors, including Hugs Pet Products and AWAY Bug Repellent, past licensees of Davison products, who both showcased many awesome Davison designs.
According to Davison's Vice President of Business Development and Licensing Dan Simbeck, the show was very successful for Hugs and AWAY!
"The show went well and was made up of wide variety of retailers… Hugs and AWAY both made an impact at the show with product sales and good meetings, which will increase sales and distribution in 2013!" said Simbeck.
Simbeck also told us that the NFM Expo allowed Hugs and AWAY to connect with retailers that they may not typically have the chance to do meet with.
""Mostly small to mid size retailers (1 store – 250 stores), along with a few big boys like Walgreens," said Simbeck.
From the east coast to the west coast, Simbeck also shared a quick pic from the SEMA and AAPEX shows, where Davison-designed car cleaning products really shined!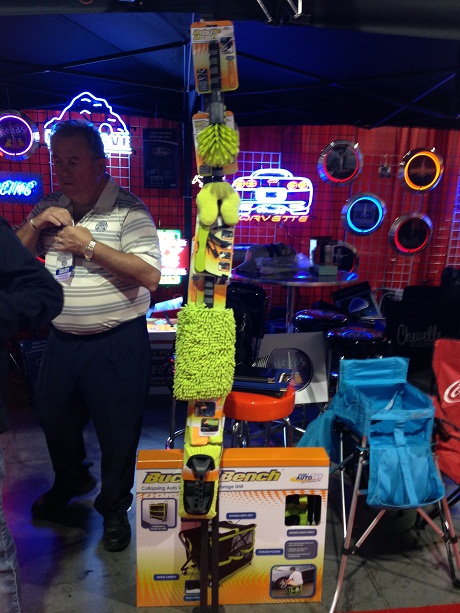 Where will we find our Licensing Team next?  Stay tuned!