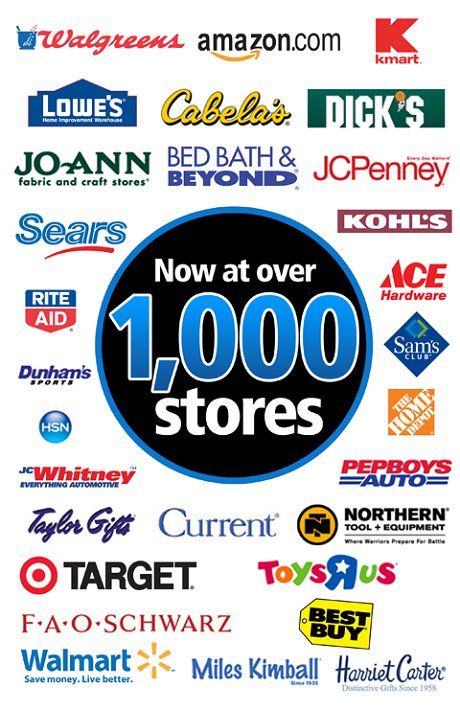 It's only been a few months since we announced that Davison products have sold in more than 900 stores. Well, we've continued to add retailers at an incredible rate, and our total count of different stores that have carried Davison-designed products and packaging solutions has topped more than 1,000!
"Setting our mission one day to have inventions in 1,000 stores would be like a school boy believing he would have a Super Bowl ring on his finger someday," said Founder and CEO George Davison to employees at a festive party held to celebrate the milestone.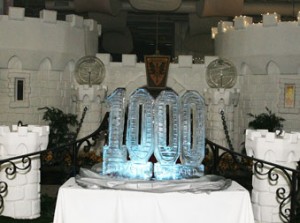 "Well, the Walmart chain was just our first store, and we have been on this mission for 20-plus years," he continued. "The once unthinkable has happened — our products have now sold in 1,000 different stores. It's an incredible day for the company and for all of us. Thank you to everyone who has been part of this mission of making dreams come true."
Although in business since 1989, all facets of the Davison Inventing Method were brought under one roof in Inventionland in 2006. Since then, Davison's method has resulted in close to 200 additional products – with the total approaching 250 – that have sold in stores or other retailers.
Recently added stores include big names such as Ross and Shop NBC. In addition, numerous niche retailers that specialize in a particular category, such as pets, health and wellness, and cooking, added many products and product lines with the Davison "D" to their shelves, bringing up our total product count as well as store count.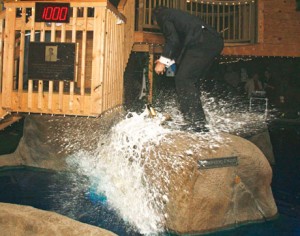 "I find it extremely rewarding to be able to help the everyday 'idea person' bring their idea for a new product to life, and then hear their reaction after they actually see it in packaging and on the store shelf," Davison said. "There's nothing more exciting."
In a recent profile of Inventionland on the CBS "Early Show," reporter Taryn Winter Brill explained that Davison's "assembly-line approach to trial and error has led products to find success in over 1,000 retailers." The creative piece showed numerous successful products that got their start in Davison's creative design facility.
Inventionland also offered the perfect setting for the celebratory gala. Following a dazzling laser-light show, Davison addressed the crowd from a rock in "Pondering Pond."
"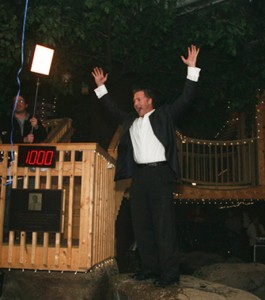 It started with an idea to get an invention to the stores one day," said Davison, as he opened a 9-liter bottle of champagne (with a dry, stubborn cork) to cheers from hundreds of employees.
"The light at the end of the tunnel was so far away, I didn't know if we'd ever reach it … We climbed that hill, and we're smashing through 1,000 stores today!"