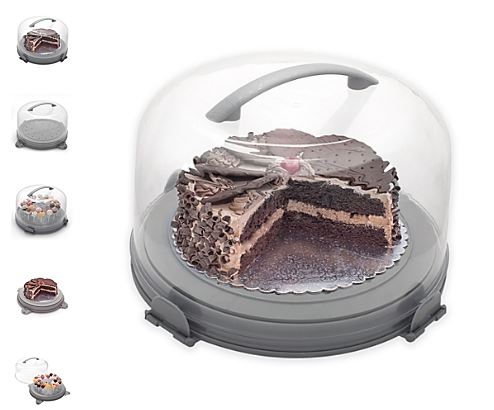 At Davison, there's not much sweeter than when we can help a client inventor fine-tune their ideas and turn them into new products. By guiding a client and their invention idea through our product development process, the ultimate hope is for product success.
So, what is sweeter? How about when products begin selling in major big-box retailers?
Just this week, the Davison licensing department announced that client Justin's dessert carrier idea has made its way to Bed Bath & Beyond – online and within 35 select brick-and-mortar stores across the nation!
It's a huge win for Managing Senior Directors of Licensing Matt and Bob and client Justin, who've been working to bring the dessert carrier such success since 2012. In reality, this further bit of success is just another piece of the success pie as Justin's dessert carrier had initially been licensed to Love Cooking Company who later relaunched the product under their David Tutera Decadent Delights collection, after solidifying a partnership with the celebrity wedding and entertaining expert in 2015.
"Love Cooking informed me that the entire David Tutera Decadent Delights line is now available for sale at Bed Bath & Beyond online!" said Matt. As you can imagine, this news really helped to jumpstart Matt's week and we couldn't be happier for client Justin!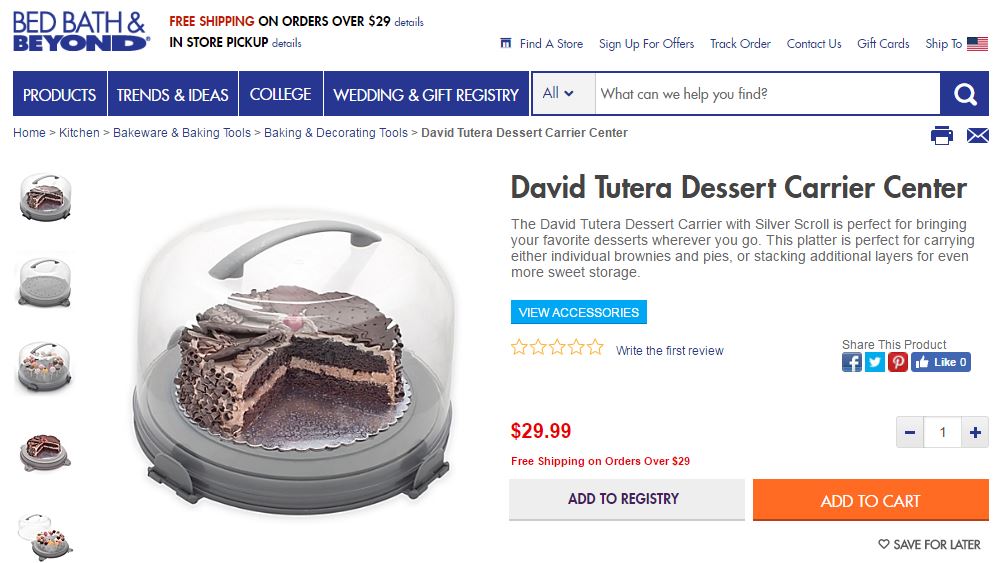 According to Matt, Justin's dessert carrier and the rest of Love Cooking Company's entire David Tutera Decadent Delights collection will be tested in the 35 select Bed Bath & Beyond stores through the month of November. If all goes well, the line could be featured on Bed Bath & Beyond store shelves indefinitely!
Congratulations on a job well done by Davison's licensing department and to client inventor Justin on a sweet idea! Do you also have a sweet idea? Confidentially submit your idea here.
Copyright Davison, 2016
The inventor of the Dessert Carrier has not realized a net profit on this product.  The typical Davison client project is not licensed, sold in stores or profitable.