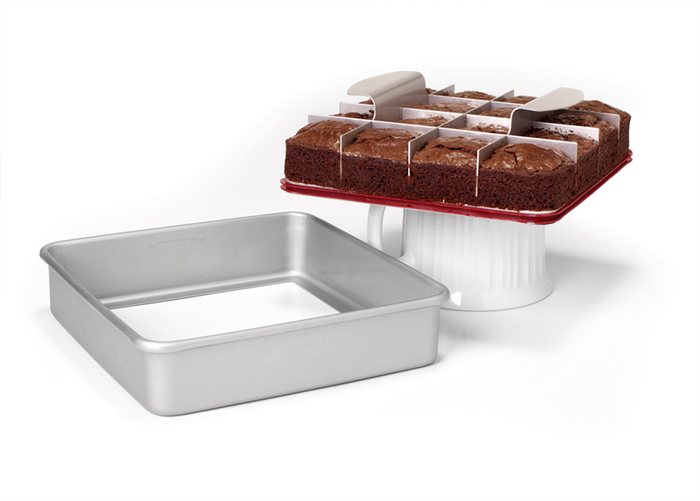 In case you missed it last Wednesday, Davison client Bobby's PushPan Brownie Pan was featured on the popular QVC segment, "Kitchen Unlimited with Carolyn."
Bobby came to Davison with his idea for better brownies. His innovative pan would later be licensed to our friends at Love Cooking Company, who were also excited for this brownie innovation to debut on leading video and ecommerce retailer QVC!
It's always exciting to see one of our products in the limelight!
While on the show, the product went by the name "PushPerfect 8" Brownie Pan with Slicing Grid" and was shown by longtime QVC guest host Marie Louise Ludwig, alongside host Carolyn Gracie.
This wasn't Ludwig's first time showing off a Davison-licensed product. In fact, she showcased the Pinata Nonstick Cupcake Pan last September.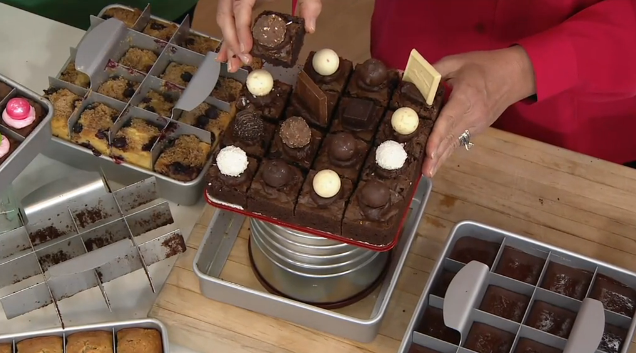 In last week's segment, QVC host Carolyn Gracie and Ludwig both demonstrated the innovative PushPerfect 8" Brownie Pan and how it can be used to make just about anything.
For example, brownies with ganache on top or crispy cereal treats to satisfy any sweet tooth and some other savory options like pull-apart pepperoni cheese bread and cornbread are just a few delicious choices.
It didn't take long for Gracie to proclaim that the PushPerfect 8" Brownie Pan had become one of her favorite baking pans!
The pan comes with its own slicing grid that can be used during or after baking.
"You get perfect squares every time!" said Ludwig, noting how you can leave the grid in during baking to make sure each square has a chewy edge.
"And, nobody fights because they got the bigger or the smaller pieces," said Ludwig.
Now, thanks to the PushPerfect 8" Brownie Pan, baking just got a little bit easier!
You can get your very own PushPerfect 8" Brownie Pan on QVC.com for $27.50 right now. For a bite of inspiration, pick up yours to try a Davison client's inventive idea today!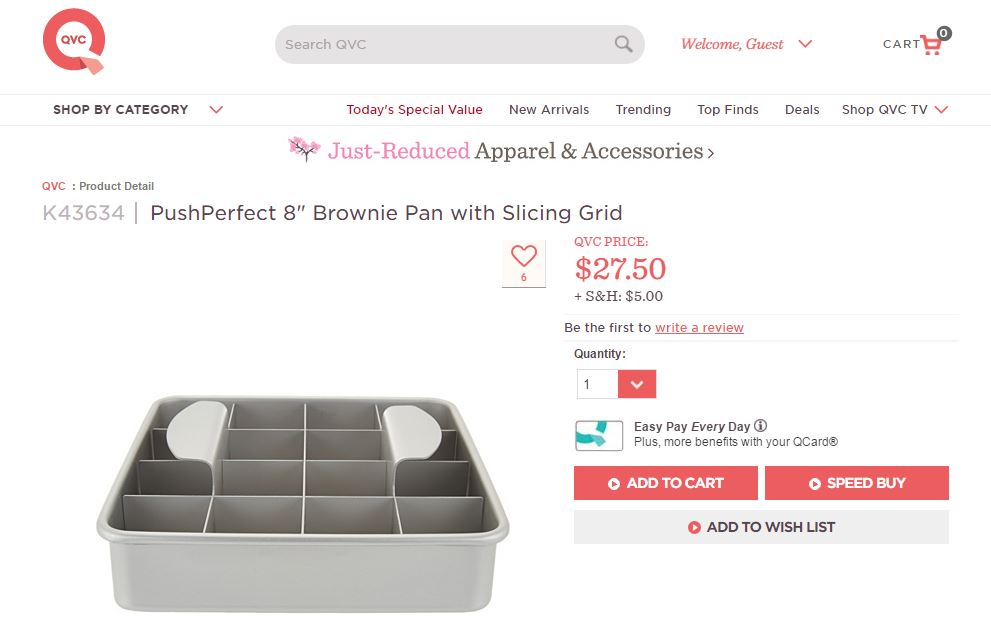 See the PushPerfect 8" Brownie Pan in action on QVC!
Copyright Davison, 2016
Media:
https://www.youtube.com/watch?v=pLiJnizNs-4
A typical project does not get a royalty agreement, sell in stores or generate a profit.
The inventor of the Push Pan Brownie Pan has not realized a net profit on the product.