Baseball is back; the weather has started to warm up; and, finally some things are starting to blossom outside. Tomorrow, inside of our creative design facility, Inventionland, creativity will be blossoming, too. The 2014 WQED Design Lives Here Invention Convention is back!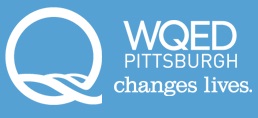 This year, organizers plan to welcome over 220 students, teachers, mentors and special guests from three area schools to Inventionland for a day full of everything-inventing! Students from Franklin Regional Middle School, Seneca Valley School District's Haine Middle School and Bethel Park School District's Independence Middle School will unlock their creativity inside Inventionland at the Invention Convention.
Tomorrow's event begins at 9 a.m. and lasts until 2 p.m. Similar to both of last year's successful Invention Conventions, students in grades 6-8, who have been learning about the engineering design process, will compete in various inventing challenges.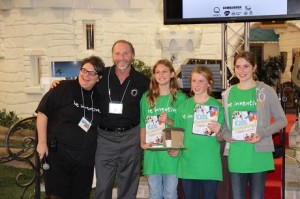 This year, the inventing challenges include:
The Zip Line – where students design and build something that can carry a ping pong ball from the top of a zip line string to the bottom in four seconds or less.
The Invention Challenge– where students present an invention idea that they have been working on prior to coming to the Invention Convention. Tomorrow, students will pitch their invention ideas to our very own team of Inventionland Creationeers!

The Design Lives Here Invention Convention is based on the PBS show Design Squad Nation and is designed to inspire the inventors and engineers of tomorrow.
What better place to inspire young creators than our very own design facility and the largest invention factory in America, Inventionland?
We can't wait to see and share what these aspiring inventors come up with!
Copyright Davison 2014