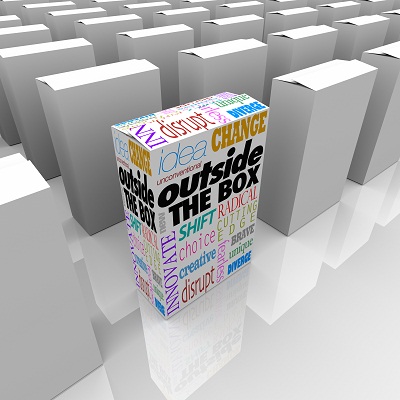 Even if you have created a useful product, convincing customers to buy that product often comes down to the way the packaging and product look on store shelves. Product packaging is often the most important feature in attracting potential customers to your product. Packaging can make or break a sale—it's that important. Most shoppers will look at a product for less than ten seconds, so you need to convince them to buy your product in that short amount of time. If your product's packaging takes full advantage of those few seconds of attention to explain your product's attributes, the potential customer will probably take a closer look and you may even make a sale. If the packaging does not successfully convey that information, the customer will walk away.
However, creating an attractive package is not the only reason that packaging is such an important part of the product development process. There are also logistical and financial considerations, such as shipping requirements (which vary depending on whether the product is shipped by train, truck, ship, etc.), product protection (fragile, small pieces, etc.), intended form of display (stacking on store shelves, hanging from a hook, etc.) and, of course, cost.
Another reason that packaging is important to the success of any new product is that manufacturers don't want to be presented with just a great idea for a product; they want to see the product fully developed, packaged, and looking like it is ready for sale. Presenting new products to manufacturers in this way helps them see the value of the new product and lets them get a sense of how your product will fit in with their current product line.
Packaging that is well designed clearly communicates its product's features and allows the product to be displayed in the best possible way to highlight those features. For example, Davison created a wraparound package for the Relaxzen seat cushions that encourages shoppers to touch the soft, gel filled product and quickly gain an understanding of what the product is and what it does. And, because customers rarely take the time to read the wording on a package, the Davison graphic designers created icons for the packaging that instantly highlighted the product's innovative features (such as massage and air flow). If Davison had put this same product in a closed box and tried to explain the product with only words and pictures, the packaging would not have been nearly as effective at attracting customers. Davison's successful package design is one of the key reasons why this product line was picked up by a major retailer.
The creative design solutions that the Davison packaging team came up with to boost sales of the Pugz™line of dog beds and apparel is another example that shows how important effective packaging design is in attracting customers. Davison's solution was to create packaging that would be both highly visible and touchable in showcasing leashes, beds, coats, leg warmers, harnesses, and boots —all featuring Pugz's signature faux suede and fleece combination. They also created an end cap that displays the entire product line all in one place. By placing the entire line together in such a highly visible place, they made these Pugz™ dog products almost irresistible.
So as you can see, high quality packaging is important for the success of any new product, both in attracting potential licensing manufacturers and future customers.  Creating professional quality packaging is an integral part of the new product development process; however,  the typical client project is not licensed, sold in stores or profitable.