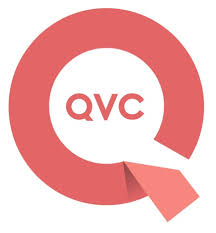 Our friends at the Love Cooking Company are cooking up a lot of exciting news lately!
In fact, tomorrow one of our Davison-designed products will be on QVC between 4 – 6 p.m.!
You may already be familiar with the Mrs. Fields Bake N Stuff Cupcake Pan. Well, this product is set to appear on QVC as the Piñata Cupcake Pan.
Though it's a different name, it's still the same great product, just in different packaging, specially-branded for QVC!
During the segment, our innovative baking product will be front and center!

Speaking of centers, as a baker, you probably already know that filling cupcakes can be a tedious task… Not anymore, thanks to our innovative Bake N Stuff. Now, filling cupcakes with delicious ingredients like fruit compote, chocolate ganache and much more is a cake walk!

If you want to see this segment that's STUFFED with baking innovation, tune in or set your DVR to QVC tomorrow to see the Mrs. Fields Bake N Stuff in action!  It's safe to say that we won't go BAKEn your heart with this segment!
Copyright Davison, 2015
A typical project does not get a royalty agreement, sell in stores or generate a profit.