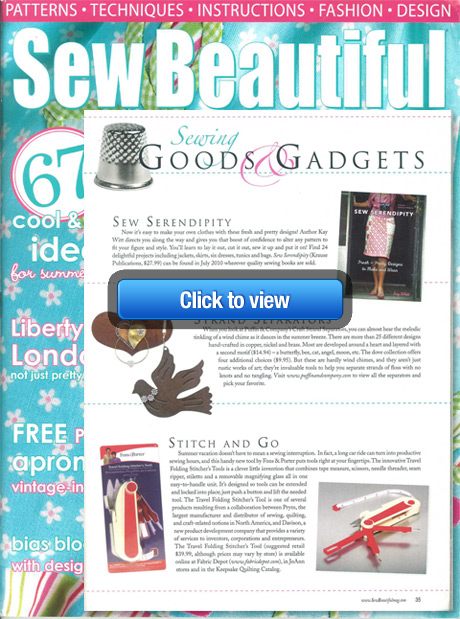 The innovative Travel Folding Stitcher's Tools that we created for Prym is featured on the "Sewing Goods & Gadgets" page of Sew Beautiful, the leading American magazine devoted to heirloom sewing, smocking and the fine needle arts.
Titled "Stitch and Go," the write-up states the tool is great for travel and is "a clever little invention" that "puts tools right at your fingertips." The article also explains the product is a result of our collaboration with Prym and gives some details about Davison, as well as information for interested consumers.
Congratulations to all who worked on this fantastic new product!