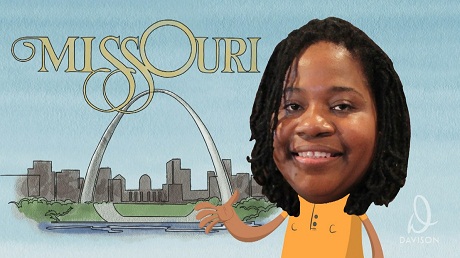 Tonight's "Dare to Invent" webisode is the ninth in our 13-episode series and features Lennell Parks, inventor of the TheraPED, along with our own Creationeers! Tune in at YouTube and Davison.com NOW for a "Dare to Invent" that's both refreshing and revitalizing!
Lennell's TheraPED is an innovative spa-therapy product that she came up with to provide comfort from the "hot feet" she experienced as a result from multiple sclerosis. The TheraPED offers cooling therapy and is designed with multi-functional gel pads that also provide moist heat for the top, sides and bottom of feet.
The story behind the TheraPED not only is a triumphant solution for Lennell's discomfort, but also a celebration of an inventor's ingenuity that now helps countless consumers who suffer from foot pain.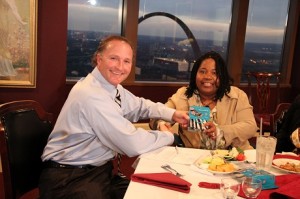 That ingenuity and collaborative spirit earned Lennell a surprise visit from Mr. Davison and our production team in her hometown of St. Louis! The purpose of the trip was to surprise Lennell with the very first royalty check for the TheraPED. Lennell almost arrived before any of the guests for her surprise, but her quick-thinking daughter, Jasmin, pretended to get lost on the way to the party site (a ten-minute drive from their house) and maintained the ruse!
Licensed by Health Enterprises, the TheraPED is marketed to people everywhere, who would like to provide hot or cold therapy to sore feet and toes. The product has been a big hit among yoga and Zumba bloggers and was included in gift bags at the 45th Annual Country Music Association (CMA) Awards!
Blogs covering the contents of the CMA gift bags said that the TheraPED "will pamper your feet… help stretch your feet and toes." Z-LIFE Magazine, the official publication of Zumba Fitness, featured the TheraPED as an answer for sore, "danced-out" feet that have had a little too much merengue march.
Mr. Davison summed up the amazing collaborative effort for the TheraPED.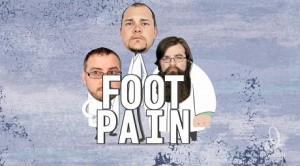 "Everyone did a great job.  To think that this whole project started as an idea years ago and it has brought together such wonderful people all along the way… what it is really all about, isn't it… people helping people to make the world a little better for our friends and neighbors.  Congrats to everyone at Davison, the Health Enterprises team, Lennell's family, Lennell and all those who will benefit from this great new invention," said Mr. Davison.
Join Lennell, Mr. Davison and the Davison team as we follow the TheraPED's journey from concept to CMA gift bag and unveil all the exciting highlights from the surprise St. Louis trip in tonight's "Dare to Invent!" webisode!
A typical project does not get a royalty agreement, sell in stores or generate a profit.