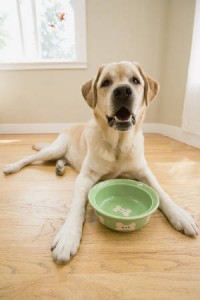 Did you know that yesterday was National Go Cook for Your Pets Day? Every year, this date is reserved for pet parents to uncover new and exciting pet-friendly recipes that are nutritionally sound and, of course, delicious.
So, if you want to get your furry four-legged friends tails wagging with Davison "D-light", we have some pet products that will help you serve up something special every day for Fido!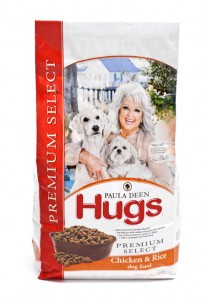 As you might have already known, our friends over at Hugs Pet Products have formed a great partnership with none other than celebrity chef Paula Deen! As a result of this collaboration, you can now fill your pet's bowl with Paula Deen Hugs Premium Select Pet Food.
This nutritious blend of wholesome ingredients comes in three flavors that Fido is sure to love, Beef and Rice, Chicken and Rice, and Lamb and Rice. (It's so good, he'll think it's homemade!)
But, that's not the only reason that we love this pet food. The design team over at Inventionland created the Paula Deen Hugs Premium Select Pet Food packaging! We must admit they did a PAWesome job and it looks great on store shelves, too! We recently got a sneak peek at the product on Food City store shelves.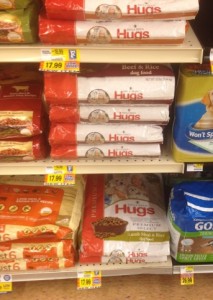 What's a meal without dessert? Incomplete! That's why our Davison-designed Silicone Dog Treat Pans, now also packaged for Hugs' Paula Deen line, provides a healthy pet treat alternative, and is the perfect product to whip up a treat for your pet. The flexibility of the pan enables health-conscious pet parents the opportunity to create fresh, homemade treats for their canine companions. If you're looking for a recipe, look no further; Paula Deen and Hugs Pet Products have you covered.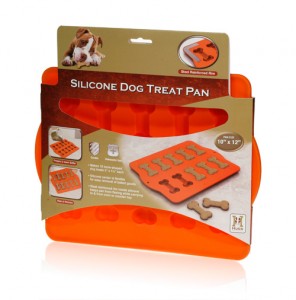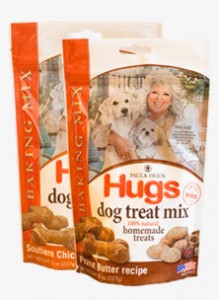 The Paula Deen Wheat-Free Baking Mixes, whose packaging was also designed by Inventionland, come in two delicious flavors, Peanut Butter Recipe and Southern Chicken Recipe. These 100 percent homemade treats are the perfect final dish for Fido's home-cooked meal or even as an everyday reward for great behavior!
So following National Cook for Your Pets Day, we shared with you three products touting the Davison 'D' – Paula Deen Hugs Premium Select Pet Food, the Silicone Dog Treat Pan and Paula Deen Wheat Free Baking Mixes – that will surely keep Fido's tail wagging and his heart full!
Copyright Davison, 2015
Images:
http://puppyplaygroundindy.com/wp-content/uploads/2012/10/Dog-Food.jpg