"Every glowing path that goes astray… shows you how to find a Better Way!"
Leave it to a 1968 classic children's film to provide just the right amount of inspiration and humor to keep us motivated.
Recently, our founder and CEO, Mr. Davison, shared the inspirational tune The Roses of Success from Chitty Chitty Bang Bang, a movie about a down-on-his-luck inventor who eventually invents a revolutionary flying car. See the song below.
Throughout this movie and this song in particular, viewers are shown that sometimes things don't play out as you'd hope. This notion applies perfectly to the world of inventing.
Sometimes our imaginations run free and we believe that our inventions will be an instant record-breaking success. However, even some of the most famous inventors had to overcome obstacles in order to achieve success!
If you don't believe us, here's a short list of inventors who had to overcome failure.
Let's start with an example right from the song!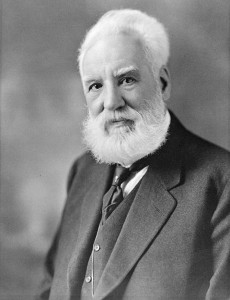 Alexander Graham Bell – Straight from Chitty Chitty Bang Bang is a verse that encapsulates Bell's struggles to claim his invention of the telephone as his own! For years and years, Bell faced legal challenges to claim that he was the sole inventor. Rather than give up, Bell embarked on one of the longest patent battles in history to fight for his idea.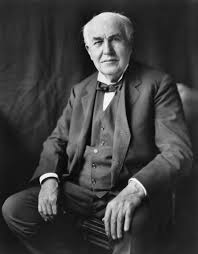 Thomas Edison – The phonograph, electrical lamp and the movie camera were just a few of the inventions that are credited to Edison. However, none of these inventions, plus his more than 1,000 patents, would have been possible if he listened to his teachers that told him he was "too stupid to learn anything."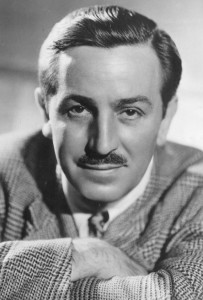 Walt Disney – Mickey Mouse and Walt Disney World wouldn't mean anything to us today if Walt Disney listened to the newspaper editor who fired him because he "lacked imagination and had no good ideas." But, that wasn't the only failure that Disney ever experienced. In fact, several more of his business ventures failed before the premiere of his movie "Snow White." Despite these failures, we can see today that those detours eventually would lead him down the road to ultimate success!
Thanks to our own founder and CEO Mr. Davison for sharing this inspirational clip to show us that even the most successful inventors had to overcome their fair share of failures and obstacles to reach their own Roses of Success!
Copyright Davison, 2015
Sources:
http://www.businessinsider.com/successful-people-who-failed-at-first-2014-3
Media:
https://upload.wikimedia.org/wikipedia/commons/1/10/Alexander_Graham_Bell.jpg
https://upload.wikimedia.org/wikipedia/commons/9/9d/Thomas_Edison2.jpg
https://upload.wikimedia.org/wikipedia/commons/d/df/Walt_Disney_1946.JPG