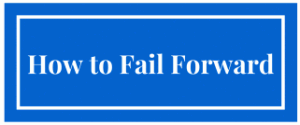 In Monday's blog, we introduced the idea of failing your way forward. We showed you how failure isn't the end. In fact, failure is just the beginning.
After sharing our founder and CEO George Davison's story of failing forward, we were intrigued and did some investigating of our own to uncover other prominent inventors and idea people's stories of failure that turned into success.
Without further ado, we'd like to share with you four famous idea people who failed their way forward!
Sir James Dyson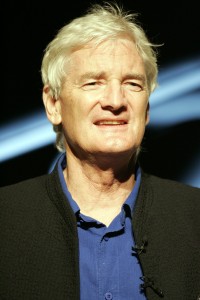 "Enjoy failure and learn from it. You can never learn from success."
Vacuuming your home wouldn't be the same if Sir James Dyson gave up on himself and his idea after countless failed attempts. By countless, we mean 5,126 failed prototypes, in addition to completely wiping out his savings over the course of 15 years. Little did Sir Dyson know that lucky number 5,127 would be the patent that turned his idea into reality! Now, Dyson is the best-selling bagless vacuum brand in America. It's a story such as this that shows how failing forward, no matter how many times, can sometimes lead to major success!
Bill Gates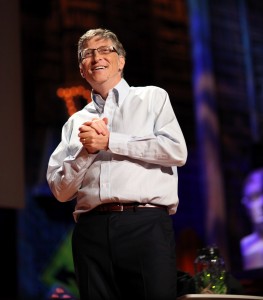 "It's fine to celebrate success, but it is more important to heed the lessons of failure."
It might be hard to believe, but the co-founder of Microsoft endured his own setbacks. In fact, in high school, Gates along with fellow Microsoft co-found Paul Allen created Traf-O-Data. Though they were paid for their efforts, the business ultimately failed. After high school, Gates went on to attend Harvard but eventually dropped out! Though some would consider dropping out of Harvard as a failure, Gates saw it as an opportunity to pursue programming. In the end, Gates used both of these events in his life to propel himself forward and to create what we now know as Microsoft.
Thomas Edison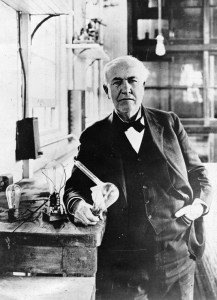 "I failed my way to success."
What would you do if you were told that you're "too stupid to learn anything?" For some, that would cripple any attempts at chasing after their dreams, but for Edison, when his teachers told him that he was "too stupid to learn anything" he used their words as motivation to fail forward. Even after being fired from not one, but two jobs, Edison still pushed forward to chase after his dreams. If he had succumbed to these roadblocks in his life, we wouldn't have the inventions that changed the course of our lives as we know them, including the practical electrical lamp, the phonograph and, of course, the movie camera. Naysayers couldn't deter Edison; rather they propelled him to fail forward and ultimately have more than 1,000 patents credited to his name!
John Logie Baird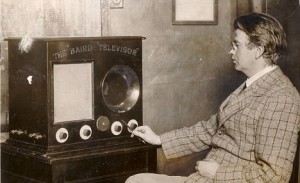 Finally, in case you missed it, yesterday marked the 90-year celebration of John Logie Baird's television invention! His mechanical television, also known as "the televisor," was much like a radio. The difference was that his invention included a rotating mechanism that generated video to accompany the sound. Though his invention preceded the modern television, when he publicly demonstrated his invention in 1926 in Soho in front of members from the Royal Institution and a Journalist from the times, his idea wasn't warmly accepted. In fact, the journalist didn't see a future for this invention. But, that wasn't the worst of it. Baird approached the Daily Express newspaper with his invention and they actually kicked him out. Talk about a failed attempt. But Baird didn't let that failure deter him; he instead used it to fail forward and in 1927 he transmitted content a whopping 438 miles through a telephone line between London and Glasnow.
As you can see, even the most famous idea people have endured their fair share of failure along the way. However, it's how they handled these obstacles that ultimately led them to their profound success.
Rather than letting failure define them, these idea people failed forward. Look how amazing their ideas turned out!
If you're ready to chase after your inventing dreams with the Davison Inventing Method, submit your invention idea today!
Copyright Davison, 2016
Sources:
http://www.onlinecollege.org/2010/02/16/50-famously-successful-people-who-failed-at-first/
http://www.businessinsider.com/successful-people-who-failed-at-first-2015-7
http://www.telegraph.co.uk/technology/google/google-doodle/12121474/Who-invented-the-television-John-Logie-Baird-created-the-TV-in-1926.html
Images:
https://upload.wikimedia.org/wikipedia/commons/e/ec/James_Dyson_in_February_2013.jpg
https://farm5.staticflickr.com/4011/4368494308_8f2bd992e4_o_d.jpg
https://upload.wikimedia.org/wikipedia/commons/5/52/Thomas_edison_gl%C3%BChbirne.jpg
https://farm8.staticflickr.com/7332/16178156208_fd3fa7a5a3_o_d.jpg