Although the holiday season is over, it's never too late to treat your pet to the gift of a brand-new toy!
If you've walked the aisles of PetSmart, you've likely seen Davison-designed pet products on their store shelves. In fact, we've sold products like the Lazer Collar and Catnip toys there.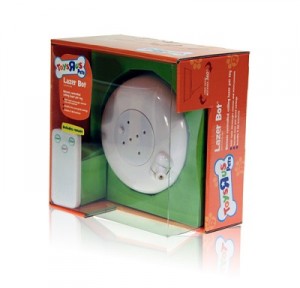 So, it may not be a shock that Mr. Davison is at it again and has recently added another product, the Davison-designed Lazer Bot, to the shelves at PetSmart!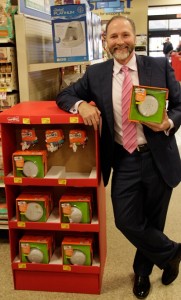 We all know that pets love to play, and sometimes, they want to play all day long. Unfortunately, with a packed schedule of work and other commitments, it's hard to find the time to keep your pet occupied for an entire day.
At Davison, we wanted to find a solution to this problem and that is why we designed the remote-operated Lazer Bot that allows pets to play any time of the day – for as long as they want!
The battery-operated toy is great for both cats and dogs, because of the four different laser settings that pets can chase around.
Additionally, the Lazer Bot won't be the focal point of the room, because it's conveniently-designed to sleekly mount to the ceiling, where pets won't be able to knock it over or detect where the lasers are coming from!
Whether you are home or away, your pet can always play; so, consider picking up a Lazer Bot today!
Copyright Davison 2014
This corporate product was invented and licensed by Davison for its own benefit.