Thanks to our Better Way to Invent, Davison has been able to turn new ideas into products and put them on shelves in stores near you!
Recently, our founder and CEO, Mr. Davison, went on a trip to check out all of the new Davison-designed products that are on the shelves at Toys "R" Us and PetSmart!
Take a look as Mr. Davison sees some new Davison-designed products in stores for the first time.
The Dangle toys, Catnip toys and new laser collars are just a few of the products that are currently being sold at PetSmart!
Here are a few shots of Mr. Davison witnessing just some of those great new products at PetSmart and Toys "R" Us: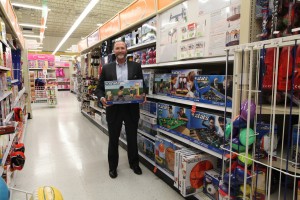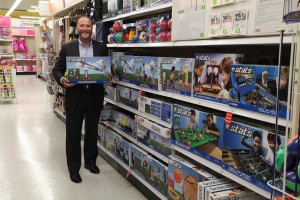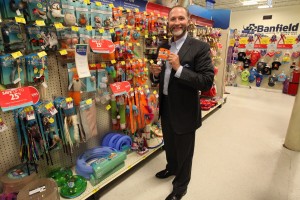 It's safe to say that there is no "Better Way" for Mr. D to spend his day than checking out some of the latest Davison-designed products that just hit the shelves at area retailers!
Copyright Davison 2013